Clement Rock Trailers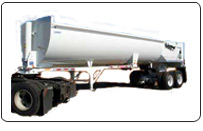 From sand and gravel to boulders, there's no load too tough for the RockStar Plus.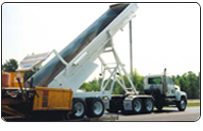 Seven different models of Clement's popular half-round
rock trailer.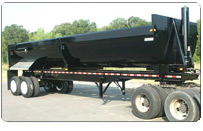 Proven on the ground as a haulers favorite.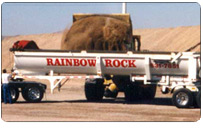 Clement's half-round rock trailer with the popular "Bridger" Sliding Tandem.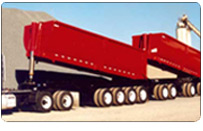 Michigan Super Trains, quad-quad trailers with half
round bodies. More Information
Inquire About Our Clement Rock Trailers
Fill out your information below and we'll respond promptly to give you more information about our Clement Rock Trailers.