About Us
Best Pricing – Best Value- Always Premium Equipment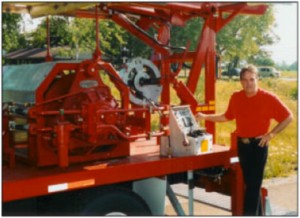 Since 1925 the Overholt family and Tiger General LLC have been building Swab Master Swab Rigs, Winch Bed and Winch Tractors, Vacuum Water Trucks, Double Drum Work Over rigs and all kinds of special truck bodies and equipment. We sell new and used medium and heavy duty trucks including International, Western Star, Ford and Freightliner. We are Clement Dump Trailer Dealers offering steel and aluminum dump trailers, scrap trailers and roll off trailers. Read article about Tiger General LLC in the July 2007 edition of NFIB – The Voice of Small Business online magazine. Our mission today is to provide our fine customers with the very best, well engineered, products and services. We provide the #1 hydraulic drive swabbing rigs, double drum hydraulic drive rigs, off shore modular ocean remote location service rigs, Clement scrap, sand and stone, big rock frameless dump trailers and new and used medium and heavy duty trucks.
Backed up with a Rock Solid after sale support by Tiger General LLC
Everything is designed & specified properly, to do your jobs correctly and efficiently. We provide strong after sale support with parts and service. We investigate fully any problem areas to make sure they are resolved quickly and fairly.
10 Reasons you should do business with Tiger General LLC
Honesty with Integrity
Knowledgeable and Experienced
Clean, durable, well-engineered designs
Tiger is understanding and easy to work with
Rock solid, after sales support
Prompt attention to problem solving
You get the personal attention of Tiger owner, Mark Overholt, to the details of your job.
Tiger's pricing is extremely competitive
You'll feel secure doing business with Tiger General LLC
Tiger gives you the best guarantees in the industry.
Our Staff
Tiger General LLC people are the greatest. They are sincere, honest, well educated and very hard working. They know their business and enjoy doing great quality work. Many years ago my father, Henry Arnold (Bovie) Overholt set a standard to give an honest days work for a fair price. We maintain these standards today. We at Tiger General LLC love a good challenge. Saying "no" to a request is seldom heard. We roll up our sleeves and put our collective skills together and resolve the most unusual problems. We have been selling and building fine top shelf trucks, trailers and all kinds of equipment since 1925. Call the fine people at Tiger General LLC to get the full range of quality services you need.
Feel free to call any of our staff members for assistance: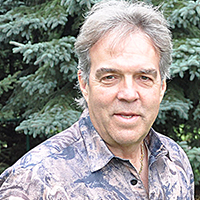 Mark Overholt – (330) 725-4949 Ext:122
President
mark@tigergeneral.com
Moises DeLeon – 210-848-8397
Spanish speaking International Technical Sales Representative
moisesdeleonh@gmail.com
Sherry Overholt – (330) 725-4949 Ext:133
Vice President
sherryO123@hotmail.com
Dhaval Patel – (330) 725-4949 Ext:116
Mechanical Engineer
dhaval.patel@tigergeneral.com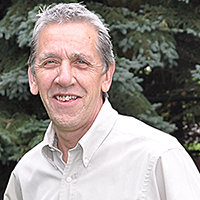 John Wroblewski – (330) 725-4949 Ext:161
Purchasing/Parts Manager
john@tigergeneral.com
Ali Ibrahim
Mid-East Sales Representative/ UAE
ali@tigergeneral.com
Ademola Sunday
Africa Sales Representative
ademolasunday1@yahoo.com
Sales and Service Hours
7:30 a.m. to 5:00 p.m.* Monday-Friday Eastern Standard Time. Call 330-725-4949 or Toll Free at 800-433-5608 * Special overtime hours can be arranged.
Well Engineered Premium Products With "Rock Solid" After Sale Support
Work With Us