Vacuum / Water Trucks
High Performance VAC Trucks; Load and unload faster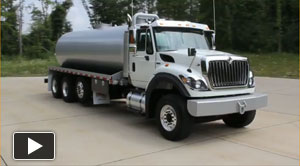 4" ports, low stress mount system. Aluminized epoxy lining. American made NVE premium high power vac pumps.
Vacuum Tank Specs & Dimension Sheets
Premium well engineered vacuum trucks and water trucks. We build 3 sizes ; 60, 80, 100 barrel capacity models (1 barrel = 42 gallons)
Financing Options Available — Must have a free and clear title on the truck and provide first and last payment at the time of closing
Tiger General LLC steel and aluminum vacuum & water trucks for the oilfield industry are the finest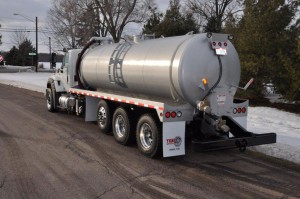 Let us spec your truck and vacuum tank. We understand the abuse your truck will get. We spec it to keep on working long and hard.
All tanks are double welded by certified welders. Then tested and ground clean. They are mounted with unique tiger general llc flex and horizontal mount system that allows the truck frame and body to float.
This system shields your tank from undue stress when complete. Your tiger general llc vacuum and water truck is sandblasted, primed with 2 stage epoxy primer, then painted with 2 heavy coats of hi solids urethane paint.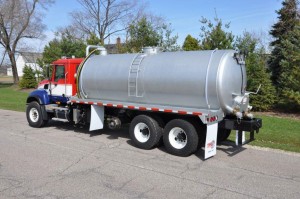 This process delivers the long life you deserve. Finally we add the sealed light system to make sure the lights work a full long life. Our light weight aluminum vacuum & water trucks deliver far more payload, about 17% more that steel. Plus they won't rust.
We use American made national vacuum pumping systems with clean durable plumbing and drive systems. All lights are sealed systems, again for long life. Our pumping systems use large high volume pumps, not wimpy little pumps.
See the Vac Truck Photo Gallery for more vac trucks
Vacuum Trailers
Click here for information about Vac Trailers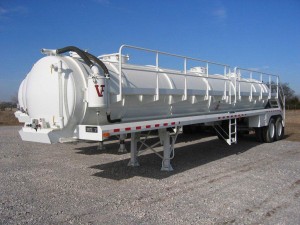 Well Engineered Premium Products With Rock Solid After Sale Support