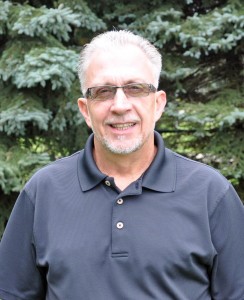 Tiger General Vice President Mickey Manack has been busy these past few months.
Mickey has participated as a player for the Steel Dawgs Softball Team, a traveling senior AA team comprising of players from Ohio and Pennsylvania who won ISSA Eastern Shore Championships in Ocean City, Maryland this past September and the ISSA National Championships in Myrtle Beach, SC this past October.
Both of these tournaments were ISSA World Championship qualifiers to be held this January in Tampa, Fl.
Down to the Last Inning
Asked about memorable moments of these tournaments, Mickey said:
"The Eastern Shore Championship came down to the last inning with runners at first and third. I was playing shortstop when a ball was hit to our second baseman, who barely made the play on the ball and awkwardly tossed it to second base where I bare handed it, slid my foot across second base, and threw to first for a double play."
"Boy, I hope I don't make the last out."
Mickey's story doesn't end there. Another game had a whole other set of challenges.
"The National Championship presented a challenge in the finals of the winner's bracket," said Mickey. "Being down 9 runs in the bottom of the 7th inning, we scored 2 runs with one out. The next batter flew out and we were 7 runs from tying the game with 2 outs. The next two batters got on base and with batters on 1st and 3rd; it was my time to bat. I stepped into the batter's box and started thinking to myself, 'Boy I hope I don't make the last out.' I didn't."
The pressure might have been a good time as any to choke, but choking wasn't in the play.
"I hit a sharp single to right center moving the runners' home and to third," said Mickey. "The following batters did their job and we scored 7 more runs with two outs to win the winner's bracket. I batted .800 for the tournament and was chosen for the Tournament All-Star Team."
The Next Bracket
With these wins under his belt, Mickey will also compete in the upcoming SSA Winter National Championship in Ft. Myers, Fl. Good luck, Steel Dawgs!