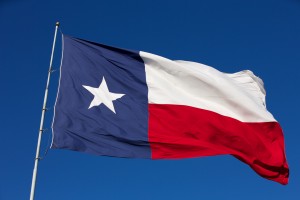 Though per barrel prices may still be falling, Texas crude oil production continues to set records. Compared to last year, Texas production is up 15% and on track to break an annual production record over four decades old. Increased and consistent domestic oil production is likely to result in a growth-focused, quantity-focused industry with more resilience to price fluctuations.
The Silver Lining Around the Cloud
As Texas oil companies focus on both recovering and moving more oil, the per barrel rate becomes less important rather than more important. Companies are increasing their efficiency to improve the amount of profit they make on each barrel, thereby increasing their revenue without having to rely upon a rebound in pricing. But that doesn't mean that the current per barrel pricing is accurate; most analysts agree that the current oil prices have been artificially depressed. Once pricing returns to normal, domestic oil companies will be more efficient and more profitable, due to increased technology and process streamlining. As other states reduce their production, more will rely upon Texas oil companies for their oil and gas.
An Industry Unafraid to Move Forward
Though oil prices have fallen, most recently due to economic woes in China, demand has remained very high. Scaling back domestic production following price decreases would put Texas oil and gas companies in a vulnerable position once per barrel value does eventually increase. Because the price is artificially depressed, a rebound is more a matter of when rather than if. While other states have pulled back sharply on their oil production, Texas has remained optimistic. By continuing to maintain and even increase production, Texas can position itself to be a resource when demand is high.
That is not to say that Texas has not reacted to the lower per barrel prices, both to preserve the interests of each company and to ensure strength moving forward. Though U.S. production may slow, oil and gas producers in Texas are finding ways to recover the same amounts of oil with fewer workers and less overhead. In so doing, they can make the industry more efficient and reduce the amount of resources necessary to produce each barrel.
The Leader in Domestic Oil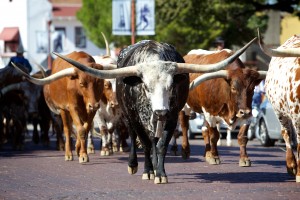 The downsizing of operations in Texas would have a dramatically negative impact on the nation as a whole. Texas is the largest oil producer within the country, and a failure to maintain operations could leave the country once again dependent on foreign oil. In fact, this is exactly what other oil producing countries hoped to cause by lowering their own oil prices. By taking a long view of the market, Texas oil producers are able to not only prepare their companies for future financial success, but also enrich and protect the nation. Oil and gas prices have an undeniable link to economic strength. If Texan oil producers can streamline their operations and continue producing affordable oil, the economy will benefit as a whole. By making lowered per barrel prices work for them, Texan oil producers can adapt to the market rather than rejecting the market changes outright.
Texas shows no signs of pulling back in the oil and gas industry, which is likely a good sign for the rest of the country. It remains to be seen how long the per barrel oil prices will remain depressed, but many analysts believe that it will begin rebounding in 2016.