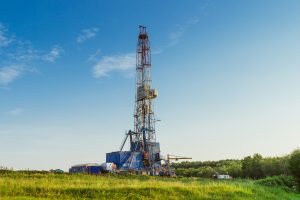 What does 2018 hold for oil production in the United States? Not only are those in the industry interested in this, but economists and analysts are as well. Oil production is more than energy independence; it's about also impacting the global economy. In 2018, it is likely we'll  see the United States ramp up production and increase market share, compared to OPEC, Russia, and other non-OPEC oil-producing countries.
Record Highs Expected in 2018
It's believed that the United States will reach record highs in 2018. In the Permian Basin alone, production is slated to increase by 515,000 barrels per day by the end of  2018. The Federal Gulf of Mexico comes in second, at 344,000 barrels per day. Total oil production is estimated to reach 9.9 million barrels per day, exceeding the previous record of 9.6 million barrels per day, first achieved in 1970.
The EIA has also reported other interesting factors. More wells are being drilled than are presently completed, which is showing a lower output per rig. However, this will pay off with time, as more wells are now going to be in operation. Drilling wells is an extremely resource-intensive process, but clearly, an investment that oil and gas companies are presently willing to make.
Hurricanes Don't Appear to Have Caused Lasting Damage
Initially, many were worried that the severe hurricanes of  2017 might have a negative impact on the oil and gas industry as a whole. However, moving into 2018, it's not likely that the previous hurricanes will cause any lasting damage. U.S. rig counts continue to increase, and this trend is expected to continue. Though production was momentarily decreased, it made a quick recovery. Crude oil and natural gas prices have also rebounded, which, in the long-term, helps the oil and gas industry.
There have been concerns about lower production and increased demand, but these concerns seem to have not materialized. United States production has increased while OPEC production has decreased. Though it's estimated that prices will rise, the rise is not likely to be substantial. The U.S. Energy Information Administration estimates that crude oil prices will be about $51.04 per barrel. Natural gas, on the other hand, will go down slightly in price in 2018.
Rigs Added for Second Week per Baker Hughes
Baker Hughes reports that rigs have been added to the oil rig count for the second week in a row. This decision follows announcements by OPEC to continue their oil production cuts until the end of 2018. OPEC and Russia have both stated that they are going to be producing 1.8 million barrels per day less of crude oil through December 2018 as an attempt to reduce the amount of crude oil currently on the market. Of course, this oil was initially introduced by an OPEC campaign spearheaded by Saudi Arabia. Whether this strategy will be effective depends primarily on the United States, who T has been mitigating much of these curbing attempts by ramping up production. But it also has not been desirable for the United States to pull back on production either. Regardless of OPEC's and Russia's actions, continued production by the U.S further establishes itself within the global market.
Ultimately, 2018 is likely to be a solid year for oil and gas production in the United States. Domestic oil production will continue to increase, while foreign powers pull back. Not only will domestic energy independence be achieved, but the nation will also be able to negotiate effectively with oil-importing countries. For businesses that want to expand their operations, Tiger General, LLC has provided the best in oilfield equipment since 1925.