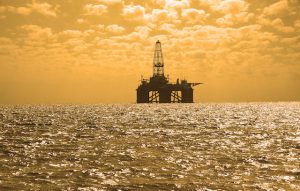 As of October, the United States has seen an increase in the overall U.S. oil rig count, which has, historically, been a reliable indicator of the current success and performance of the crude oil market. A total of 940 rigs were engaged in exploring for natural gas and oil as of September 29th, with an addition of five more rigs week-over-week. This comes on the heels of price increases within the crude oil market. Last year, in May, the rig count had dropped to nearly 400 following price drops but has only risen through then.
Fewer Rigs Looking for Natural Gas
Though the rig count increased overall, there are now fewer rigs looking for natural gas, and additional rigs looking for crude oil. This indicates a market shift, as crude oil is currently in demand following natural disasters that have left some processing unavailable. The natural gas rig count is currently at 189, which shows a decline of a single unit, but does not approach its count a year ago at 96. Natural gas remains strong, but is not as strong as the need for crude oil. In the Gulf of Mexico, 22 units out of 18 are currently oil-directed, whereas previously there were only 19 oil rigs in total.
Four Rigs Added in Utah
Four rigs were added in Utah, and additionally, Louisiana added two rigs to support its operations upstream. This is telling, as oil companies are now looking to diversify and expand into additional areas. Oil prices have increased substantially over the past year, due to supply and demand, and this is encouraging companies to continue to explore and build, in addition to developing more advanced technology that can produce oil faster. Many companies following issues in the Gulf area have looked south to expand in other regions as a hedge against future weather events.
Improved Outlook for Crude Oil
Crude oil has finally exceeded $50 per barrel following its fall to less than $40. But there's still a lot of room for growth, as crude oil still hasn't even begun to approach the levels it was at prior to the crash. With a decrease in OPEC production, and new improvements in the oil market, it's likely that the industry still has substantial room to expand. This is especially true due to dramatic increases in demand seen not only domestically, but also across the globe.
US oil rig counts are a simple and direct way to determine how well the industry is doing. All indications presently are showing that the industry is strong and growing. Tiger General LLC provides the perfect equipment for domestic oil companies looking to expand. Contact Tiger General LLC for more information about current inventory.