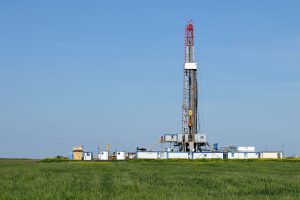 Oil and gas rig counts are frequently used throughout the oil and gas industry as a metric of consumer confidence. For many, the oil and gas rig counts are currently indicating an optimistic path forward for energy-related companies. But what exactly does the oil and gas count mean for both companies and investors? Here's what you need to know about the current rig count.
What Is the Baker Hughes Rig Count?
The Baker Hughes Rig Count is a count of the rigs that are presently active throughout the United States and Canada. Understandably, this information has some significant ramifications for the energy industry, as a set-point of both the activity within the industry and as the current optimism from investors. During oil and gas price increases, the rig counts went down considerably. Throughout 2017, the rig count has been climbing for most weeks.
What Does the Rig Count Indicate?
In general, the rig count indicates a willingness for oil and gas companies to continue investing. Rig counts signify the actual activity within the current market. They are separate from speculation and analysis because they are the actual activity within the market. The rig counts don't just indicate the activity either, but also the activity between gas rigs and oil rigs. The counts show where activity is occurring, as different areas may be explored further than others, and could show an additional drift in the market.
How Is the Rig Count Presently?
Rig counts have continued to rise, which indicates a strong amount of consumer faith in the oil and gas industry. But it's important to note that oil rigs have been rising while gas rigs have been falling, showing an interest in oil that exceeds the interest in gas. This is important for investors and for those who want to expand within the industry.
Week over week, the rig counts have continued to advance throughout the United States and Canada. This has drastically increased production of domestic crude oil and natural gas. Domestic production is furthering America's energy goals, making it easier to export resources and position itself globally. Though there has been some damage to production following natural disasters, such as Hurricane Irma, the industry quickly rebounded and is likely to continue growing in strength.
Though the rig count may be unable to reveal all of the current market intricacies, there's a lot of information to can be gleaned from it. At the moment, the oil and gas rig counts are showing significant growth and optimism. Companies that want to take advantage of this growth may want to invest in assets and expansion now. Tiger General LLC has the best in oilfield equipment, American made and guaranteed. Take a look at Tiger General LLC's inventory today.