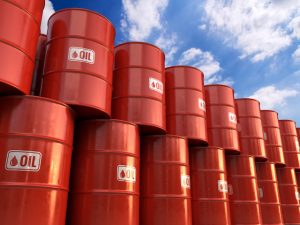 United States domestic oil production continues to both grow and exceed forecasted amounts. Though this could drive down prices, this may not necessarily be a negative for the market. Technological improvements and cost savings have been cited as a major reason for this growth. This growth is likely to continue for the foreseeable future and will bring new adjustments to the energy sector. It will also have ramifications for the economy as a whole.
Increased Production and Lower Prices Mean an Improved Economy
It's long been observed that falling oil prices are good for the economy. Consumers have more money to spend and small businesses are afforded greater latitude. The only negative to low oil prices has historically been damage to the oil sector, which is something that is being safely mitigated now that domestic oil producers have taken control of the market.
The US economy has been recovering following the economic crash and recession, in addition to the collapse of the housing market. Though the market has improved considerably there is still a lot of room for growth. And it may very well be able to achieve this growth through the oil and gas sector.
Technological Improvements and Cost Savings Drive Improvement
Hydraulic fracturing and new methods of recovering shale oil are largely responsible for the impressive growth within the U.S. oil sector. These are the very same improvements that were required to sustain the market while oil and gas prices were in a free fall. As the market has recovered this has led to increasingly better price margins, which has further enabled the market to expand.
The improvements have not ended. Rather, the industry is constantly looking to improve both it's environmental technology and its safety features. Together the industry will be able to further increase its profit margins.
Market Can Expect Record Production Levels
The market is expected to continue to accelerate, beating all-time record production levels likely in the next year. But how this is going to impact the economy and the oil and gas sector remains to be determined. Some analysts believe that it could be harmful to the market, but this is mostly based on data that existed before the paradigm radically shifted.
With the new changes in the market, it's far more likely that the market will be able to continue to rebound. This is due to the improved changes in technology. The market has become very resilient in relation to market pressures; even when prices go down, companies are still able to make a profit through volume instead. Further, demand is increasing across the world, positioning the domestic market as a solid choice for exports.
This aggressive growth shows how important both cost savings and technology can be within the oil and gas industry; something that Tiger General, LLC has known since 1925. Tiger General, LLC has new, used, and reconditioned oil field equipment, with only the best technology and the best prices.