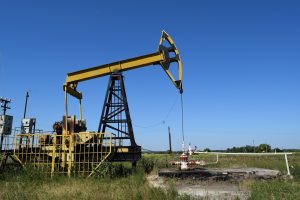 The United States is currently positioning itself to become a major superpower in the area of oil and gas; and it may, in fact, succeed at becoming the most powerful. This is tremendous news not only for the oil and gas industry but also the economy.
Driven by the Success of Shale Oil
The United States has been able to dominate global oil output primarily through the impact of shale oil drilling. The ability to produce affordable oil very quickly has made it so that national oil companies are able to sell affordable oil while still being able to make a profit. This, in turn, has both bolstered the oil and gas industry (making it easier to produce large quantities of oil) and also improved the economy,(as this has given the nation a cheap and easy source of energy. Other countries are still being forced to produce oil in more conventional ways, which tend to be less safe and less effective. With more costly overhead at play, these countries are not able to continue producing large volumes of oil at the prices that America can currently support.
What the Future Holds for OPEC
The other oil producing nations are still producing oil, but not at quantities that are significant enough or affordable enough for them to be of use to the domestic energy market. Rather, the oil-producing nations may be concentrating on their own energy independence. Though OPEC may still be a factor-as it was earlier in the year, when Saudi Arabia and other OPEC countries were still flooding the market it has become a reduced factor in lieu of the strength that the American market has shown.
The Consequences of an Oil and Gas Boom
Projections show the United States accounting for up to 80 percent of the new oil supply throughout the globe from now to 2025. Not only is this impressive, but this change to oil supply should change the global market. With oil and gas steadily becoming more affordable, other countries are going to begin to use it as opposed to coal, which is an extremely harmful energy source. Countries may also be able to find better ways to use oil and gas effectively, thereby sidestepping more expensive alternative energy options.
There is one thing that is undoubtedly true: the oil and gas market is booming. Many companies are going to find now the perfect time to expand, as companies are able to grow very rapidly with the assurances that the market is going to remain stable in the future. Companies, both small and large, can benefit from the extraordinary products offered by Tiger General. Tiger General has provided only the best in American made oil field equipment since 1925.