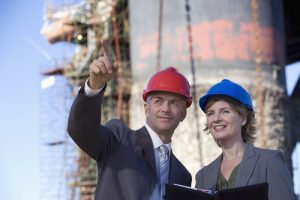 The US oil rig count is providing a positive forecast in terms of confidence within the oil and gas industry, likely due to current political changes and a steadily increasing demand for global energy. As the US oil rig count increases, so does the production of domestic oil and gas. It's believed that the oil and gas market is on a rebound and will recover through 2017.
Most Rigs Added Since July
According to the US oil rig count, November saw the most rigs being added since July. This indicates increasing confidence in both the oil and gas industry and rebounding oil prices. The current rig count is now up to 474, which is down from the year-over-year figure of 555. However, oil rig counts have been increasing as the per barrel price of crude oil has gone up. After plummeting to sub-$40 a barrel, crude oil recovered to approximately $50 in May. Since then, more oil rigs have been deployed and oil and gas production has ramped up. It's believed that oil rigs will continue to increase as the industry rebounds. The record high for oil rigs is held by October 2014 at 1,609, with the record low at 316.
The Importance of the US Oil Rig Count
In general, the US oil rig count tends to correspond not only with current oil production but also with the expectations oil drillers have for the market's future. When the oil and gas industry is confident in the pricing of crude oil, rig counts go up; when the oil and gas industry is uncertain, rig counts go down. Rig counts are additionally released every week, making it a far more responsive and accurate forecasting of the current oil and gas industry than many other metrics. Though the US oil rig count alone cannot determine whether the oil and gas industry is thriving, it is a very important factor in the industry as a whole.
A Positive Outlook for the Oil and Gas Industry
Oil prices have been steadily on the rise following the American election, which voted in a pro-oil candidate dedicated to loosening regulations and restrictions on the oil and gas industry. Though it has still been a fairly tumultuous time in terms of pricing, per barrel prices rose from the low $40s to the high $40s and appear to be looking to increase to above $50 levels once again. Oil and gas companies are now preparing to expand as it's strongly believed that laws and regulations will become more favorable. Additionally, pipeline expansion will make it easier for North American oil and gas producers to continue to grow domestically.
Many oil and gas analysts are extremely optimistic about the oil and gas industry's future. 2017 is likely to be very positive for the domestic oil and gas industry, as many of the environmental regulations that were believed to be unnecessary will be stripped. Through this, oil companies may be able to once again recover profits even if the per barrel prices of oil do not increase. Small businesses in the oil industry should be looking towards expansion at this time. Located in Medina, Ohio, Tiger General, LLC has been offering the best pricing and best value on swabbing rigs, dump trucks, and chemical treatment trucks since 1925.