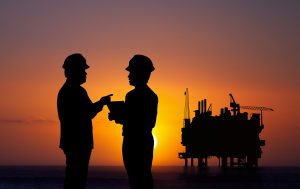 A new proposal released by the Trump administration allows for the expansion of drilling throughout the Atlantic and the Arctic, and includes previously protected areas. This proposal is designed to reduce the number of off-limits areas to oil and gas exploration. and Companies would be able to begin purchasing leases within these areas from 2019 to 2024.
The Industry Embraces New Plans
The oil and gas industry has been nearly unanimously in favor of this plan that would greatly expand the number of new sites available and potentially make it easier to find larger reserves. However, the plans are expected to be disputed by those who are concerned about the environment and conservation.
If the plan does go through, it is likely to solidify the United States' position as a world leader within the energy industry, ensuring that the U.S. remains energy independent, making it easier to export its oil and gas. Though there may be concerns about the environment, the oil and gas industry has pointed out that the exploration and research would be conducted as safely as possible.
Exploration and research into new oil and gas sites are often environmentally beneficial by its funneling of private dollars into further exploration areas that would not otherwise be explored. In addition,  many have found that offshore oil rigs can actually support habitats in previously endangered and depleted areas, creating an environment where endangered animals can flourish.
The Importance of Energy Independence
The United States has a unique opportunity to secure its energy independence now, as other countries such as Russia and Saudi Arabia are pulling away from the market. By adding more coast, the country can use the time to build their market share further and make great strides in the availability and supply of energy and oil.
Being able to explore additional areas reduces the chances of another issue – hurricanes that ravaged several areas in 2017. With the Gulf Coast currently making up a significant amount of oil production, natural disasters can easily disrupt supply and cause oil and natural gas prices to rise. With a more spread out industry, companies will be able to hedge their bets in other locations.
Opening up larger numbers of areas to the oil industry will also ensure that these oil companies are able to grow without rampant competition, thereby making it easier for United States companies to grow comparable to other global powers.
Ultimately, it's not yet known whether this new drilling plan is going to pass, as there is significant resistance from special interest groups and environmental groups. But if it does pass, it could mean a further renaissance for the oil and gas industry.

Has production fallen off? Make great money and dramatically increase your production by swabbing your wells. Swabbing doesn't cost money, it pays back big time. Check out Tiger General Swab Master Machines at 800.433.5608 or www.tigergeneral.com.