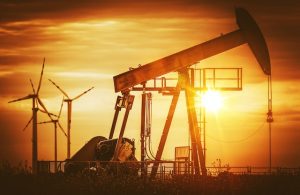 Tiger General, has been serving our friends in the oil and gas industry for many years. The industry is ever-changing and has evolved over time. As we head into the summer, there is much to be excited about..
Now Hiring
The oil and gas industry, according to Rig Zone, added thousands of jobs  in April. Mainly, there has been much support for mining activities in the industry. While the majority of the jobs created were in mining, there was also significant growth in oil and gas extraction. The demand for oil and gas employees is encouraging, because it means there is too much work for the current workforce. The industry is growing.
Oil Prices on the Rise
You may be upset at the pump, but those in the oil and gas industry are thrilled with the rising price of oil. In fact, oil prices haven't been this high since 2014. The overall conversation surrounding oil and gas has been positive, and oil prices can be expected to continue to rise through the summer – especially as Exxon and Qatar invest in U.S. shale gas.
Offshore Optimism
In addition to the onshore buzz, there is great optimism offshore as well. The majority of the talk in the oil and gas industry has been about the Permian Basin, but industry leaders are placing importance on offshore as well. As population increases, it's important for the industry to  meet demand.
"By 2040, the world population is expected to grow by 1.7 billion people. In that same time frame, energy demand is expected to grow by more than 30 percent. We are going to need all sources of energy to meet this growth in population,"  Chevron North America's president of exploration and production Jeff Shellebarger told Rig Zone.
All in all, times are good in the oil and gas industry.  Don't expect that to change anytime soon.
In the Oil and Gas Industry? Give Us a Call!
At Tiger General LLC, we've been supplying oilfields with top quality trucks since 1925. Not only do we provide the best available quality of both new and used winch trucks and other equipment, we also provide stellar after-sale support for all of our customers. Please feel free to contact us at your convenience for more information on getting the winch truck that best suits your individual needs and preferences.