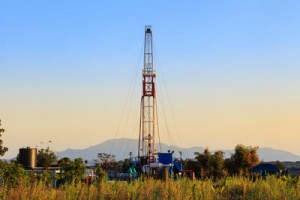 The long-awaited rebound that the oil and gas industry has been banking on may already be here. Per barrel prices have been steadily rising since their sub-$40 decline, and have reached $51 per barrel as of June 2016. The quickly rising prices may indicate that a solid rebound is on the way, which will be good news for the oil and gas companies that dedicated themselves to weathering the storm. These increases in prices come on the heels of China's growth, which is a market that was known to potentially influence the future of oil and gas.
A Market Moving Back Towards Equilibrium
External market pressures pushed the price of oil down in late 2015 and early 2016, with a flood of cheap oil coming in from OPEC nations. This cheap oil was designed to push North American competitors out of global trading, after hydraulic fracturing methods made it easier and more profitable than ever to recover shale oil and gas. OPEC's strategy backfired and only emboldened domestic oil producers. Many North American companies either remained stable in their production or actually increased their production, relying upon innovative new techniques and improved efficiency to gather profit on even lean margins. Now that many of the OPEC nations have begun pulling back on their artificially high oil production (and artificially low oil prices), the North American companies stand to vastly improve upon their revenue.
An Increase in Active U.S. Oil Rigs
Active U.S. oil rigs are a fairly reliable predictor of whether or not the oil and gas industry is improving. Oil rig count had bottomed in the past but has increased now, indicating more investments within oil and gas. New pipelines and infrastructure have also been built throughout the past year to take advantage of what many in the oil and gas industry saw as an inevitable recovery. And some oil and gas companies, such as those in the Gulf, have been working consistently and continuing production in order to capture and maintain the investments that they had made before the prices had so significantly decreased. Though some analysts do believe that the price of oil may go down again, most believe that it will have risen considerably by the end of 2016.
Problems Within the Global Market
Oil is an industry highly affected by global events. In this case, issues with oil facilities throughout Nigeria are likely driving the short-term increase of oil prices. Long-term, however, the Chinese demand for more energy will likely play a larger role. Oil production worldwide has been slightly declining, which is also a positive sign, as the less cheap oil there is, the more can be charged per barrel.
Recently, U.S. crude production has risen by 10,000 barrels per day, showing a market that is gaining in strength. It's very likely that oil is going to rebound by the end of 2016, which will give many of the oil and gas companies that have been operating on lean budgets more money to invest in both themselves and their local economies. Meanwhile, companies such as Tiger General, LLC have been holding strong by providing solid products and support for oil and gas companies. Tiger General, LLC provides new and used trucks and equipment for companies that need quality goods at a reasonable price point. Contact Tiger General, LLC today for a specialized quote on equipment.