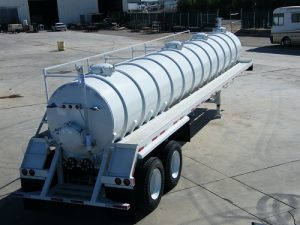 Like other highly specialized industries, the oil and gas industry requires  specialized transportation vehicles that do more than just move people around.  Vacuum trucks, for example, are designed to be highly durable and able to pump out what's needed into the tank and deliver  it to the desired location. Do you need a vacuum truck? If so, why should you buy one from Tiger General? Here's what to consider before you make that decision, and why you want to buy from an established and reputable dealer you can trust with your vacuum truck and other oilfield needs.
The Importance of Understanding the Specs of the Vacuum Truck
Before you buy any vacuum truck from anywhere, you should be absolutely sure you understand the specs of that truck. These trucks come in different types and sizes, so you want to get the one that's going to be perfect for your particular needs. If you're using it for a lot of different jobs, you also want to be sure it can accommodate everything you're going to be asking of it. Then you can have some peace of mind  by trusting in the vacuum truck to get the job done no matter what you're needing at that specific moment. It's a great way to get more done and reduce the cost of equipment for your oilfield company.
Vacuum Trucks Are Strong and Durable
Make no mistake, you can load and unload much faster with high performance vacuum trucks. These offer four-inch ports and low stress mount systems for ease of use. The aluminized epoxy lining helps keep the truck in good shape for a longer period of time; and the vac pumps that come from Tiger General are premium and high power made in America through NVE. There are vacuum trucks, vacuum trailers and other types of tanks that can be purchased separately, or together, to ensure you have what you need for your oil or gas job requirements.
Why Buy Your Vacuum Truck From Tiger General?
Buying from Tiger General gives you financing options you might not get elsewhere.  But purchasing from us is about more than just money. You'll also get the finest vacuum trucks you can find for the oil and gas industry, so you know you can rely on them to get the job done every time. These trucks and tanks can be created to spec, ensuring you get exactly what you need for your oilfield job.
The double-welded tanks are tested and then mounted with a unique system that allows for a floating body and frame. That reduces the undue stress that your truck will experience while also  meaning a longer life for that truck. You'll get a better payload that's about 17 percent higher than steel, and the truck won't rust. You can trust your truck and have peace of mind that the truck's going to do what you need it to do, every time.
Ready to take the next step? Give us a call!
At Tiger General LLC, we've been supplying oilfields with top quality trucks since 1925. Not only do we provide the best available quality of both new and used winch trucks and other equipment, we also provide stellar after-sale support for all of our customers. Please feel free to contact us at your convenience for more information on getting the winch truck that best suits your individual needs and preferences.