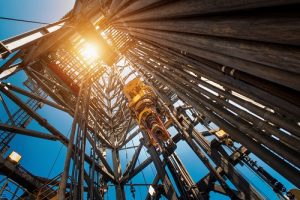 In the past, the rig count was a strong measure of the success of the oil and gas industry. But is it still relevant today? Despite what some on the Left are saying, the oil and gas rig count is still highly important. Higher rig counts are much better for the economy mainly because rigs are one indicator of jobs. And jobs are something this country needs more of. While a lot of the shale industry has continued to advance and has moved beyond just the rig count, it is still one of the areas where job creation and development are measured. So it won't tell you everything about the health of the economy, or even the health of the oil and gas industry, but it will still help tell you if things are going in the right direction.
Rig Counts and Job Creation Aren't Always Equal
Production can be boosted from a well without adding more rigs, in a lot of cases, so that means more jobs are coming even without more rigs. But when you see rig counts going up as well, that means jobs are coming in even larger numbers. In addition to the rig count, analysts are watching a few other data points. These include:
Frac stages

Frac sand quantities per well

Length of the laterals

Frac spread count

Frac crew hiring numbers
If it's around the well and can be counted, it's being counted. So the rig count still matters – it's just not the only thing that's being looked at when determining what kind of job growth numbers are being seen in the oil and gas industry today.
How is the Oil and Gas Industry Changing?
Shale wells are getting longer, and, in some cases, it's hurting the production of oil and gas.. Engineer Jesse Filipi, who works for Ambyint, Inc.,  once worked for Marathon Oil Corp., laments these longer wells, saying: "You're trying to understand what's going on, and then you start to realize, it's just not quite working the way everyone tells you it should be working." But how can the problem be fixed? The longer wells, once used to extract more from the earth. But now, with all the problems, they're developing more rigs. Is this  the answer? It might solve a two-fold problem because more rigs also mean more jobs.
Give us a call!
At Tiger General LLC, we've been supplying oilfields with top quality trucks since 1925. Not only do we provide the best available quality of both new and used winch trucks and other equipment, we also provide stellar after-sale support for all of our customers. Please feel free to contact us at your convenience for more information on getting the winch truck that best suits your individual needs and preferences.