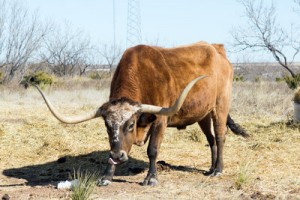 EagleClaw, a Texas-based energy company, will be acquiring PennTex Permian LLC in order to continue its growth throughout the Delaware Basin. PennTex Permian LLC is currently a subsidiary of PennTex Midstream Partners LLC, and will become a part of EagleClaw's long-term strategy to develop throughout the area. There are more than 75,000 acres of properties involved within this deal, which includes a natural gas processing plant capable of 60 MMcfd and a combined 125 miles of condensate and gathering pipeline.
PennTex to be Connected to East Toyah System
Once the purchase has been completed, PennTex Permian LLC's system will be connected to EagleClaw's larger infrastructure in East Toyah. The processing capabilities of the system in its entirety will be doubled to 120 MMcfd, a substantial increase in production. The total amount of pipeline will also be increased to over 235 miles. Having a stable and unified infrastructure will allow for not only better production but also better processing, treating, compression, and transportation. Ultimately this will significantly increase the supply of natural gas in the local areas and improve upon profits for the company. The new development will be equipped with cryogenic gas processing technology provided by Honeywell. Eventually, the company hopes to be able to obtain a 320 MMcfd processing capacity within the Delaware Basin, following the building of additional plants and the completion of the acquisition.
Not the Only Delaware-Basin Expansion
EagleClaw isn't the only company that is currently looking to grow within the Delaware basin. EnLink Midstream Partners LP recently joined into a joint venture with EnLink Midstream LLC, designed to expand through the Delaware Basin in a project funded by over half a billion dollars. The joint partnership is funded by both parties and will be used to build off the gathering and processing system placed by EnLink and acquired by another company in 2015, Matador Resources Co. The company will be completing another gathering and processing system and will eventually be able to process 155 MMcfd, a considerable upgrade to the construction project. The expansion will begin before the end of 2016 and will be a boon to local natural gas processing.
It's projected that EagleClaw will be able to take over complete ownership of PennTex Permian LLC by the third quarter of 2016. As energy companies are now seeing a more stable energy market to invest in, the United States will likely be seeing more investment, consolidation, and development throughout high-value regions such as the Delaware Basin. Tiger General, LLC has been supporting the expansion and development of oil and gas companies since 1925, with an extensive assortment of new, used, and reconditioned equipment. Contact Tiger General, LLC today to learn more about their custom products, designed to give oil and gas companies the performance they need to remain competitive.