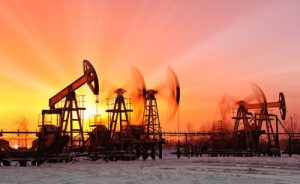 Rice Energy will be acquiring Vantage Energy in an approximately 2.7 billion dollar deal aimed at consolidating the two oil and gas companies. This new purchase comes on the heels of multiple energy acquisitions throughout the month of September. With oil and gas prices rebounding, companies are now seeking to expand and investors are looking for new opportunities. Though Rice Energy shares have slid 4.2% since announcing the acquisition, it is likely to be beneficial to the business long-term.
231,000 Acres Gained through Vantage Energy
Once the deal is completed, Rice Energy will be acquiring 231,000 acres total throughout the Marcellus and Utica shale regions. This includes a total of 1,164 established and identified drill locations. It's believed that Rice Energy will be able to subsequently acquire 20,000 to 40,000 acres of further leasehold from neighboring areas. This will significantly strengthen the company's position within the oil and gas industry.
The Marcellus and Utica shale region has been yielding incredible volumes of both crude oil and natural gas, largely through the process of hydraulic fracturing. Over 940 million barrels of oil are believed to be housed throughout Utica shale alone, with Marcellus shale still being considered more plentiful. The development of the Marcellus and Utica shale has become highly competitive since 2010, when horizontal drilling and fracking both became more popular.
Removing Competition through Acquisition
In the past, Vantage Energy and Rice Energy have competed directly against each other for bids. In early 2016, Rice Energy and Vantage Energy bid against each other for the former assets of Alpha Natural Resources, an oil and gas company that had recently declared bankruptcy. Vantage Energy was ultimately able to win the bid with an offer of $339.5 million, despite it being assumed that Rice Energy would win. By acquiring the company, Rice Energy has been able to successfully remove one of its competitors and potentially give itself more bargaining power within the market.
Closing the Deal in Fourth Quarter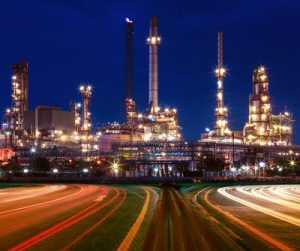 Vantage Energy and Rice Energy are expected to close their deal in the fourth quarter. Once the deal is completed, Rice Energy will acquire both the assets and the debts of the company. In general, acquisitions such as this are designed to be as non-disruptive to current operations as possible. Rice Energy may sell off some of the assets of Vantage Energy in order to resolve their debts, but will likely continue to take advantage of their existing equipment and day-to-day operations.
Though Rice Energy's acquisition has come with some criticism, it was completed under the advisement of those within the industry as well as the legal firm of Latham & Watkins LLP. Investors may be concerned that Rice Energy has had to assume some debt for the acquisition, but it's likely to pay off significant dividends as the oil and gas industry stabilizes. Tiger General, LLC has been supporting businesses in the oil and gas industry since 1925, through both economic downturns and upswings. Contact Tiger General, LLC today if you're looking to expand through new and used oil field equipment.