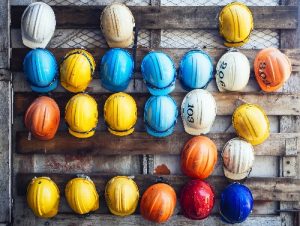 Safety should always be in the foreground of everyone's mind, no matter the job site. Your company has its safety trainings and seminars, but it's always a good idea to refresh your own memory from time to time.
Vehicle and Equipment Safety
According to OSHA, the number one cause of work fatalities is linked to vehicle crashes. It is important that all worksite drivers adhere to all safety guidelines and restrictions. As it is required that all workers and equipment are transported to and from job sites, it is of paramount importance that both drivers safety-conscious and vehicles are routinely serviced and replaced.
In addition to vehicle and equipment safety, worker common sense goes a long way. Working around so much heavy machinery means there is always a potential for the unexpected. Ensure that workers know to be extremely aware of their surroundings at all times, and never assume they are visible to others.
Oilfield Hazards
While travelling to and from sites poses its own risks, so, too, do the sites themselves. While the list of hazards and dangers is extensive, common sense and awareness can go a long way. Simple things workers can do to stay safe include: wearing all protective gear at all times, using good judgement, and knowing all warning signs.
It may be a good idea to review industry-specific markers, notices and warnings. Never assume workers know everything. Additionally, make sure newer employees understand these warnings regardless of where they are coming from. Make sure they also take time to familiarize themselves with the new job site. Identify bad behavior right away and correct it. Follow through to make sure it stays that way.  
Preparation and Planning
As you might expect, oilfield safety starts with proper preparation and planning. Again, this entails regular safety meetings and trainings and routine maintenance for all equipment. For more information, visit the OSHA eTools page on oilfield site preparation and safety.
Safe and Reliable Equipment Can Make All the Difference
This is just a broad overview of things to consider on the job. Always review safety regulations and training materials. At Tiger General, we understand the importance of safe oilfield machinery and vehicles. Browse the Tiger General product line or contact us for more information.