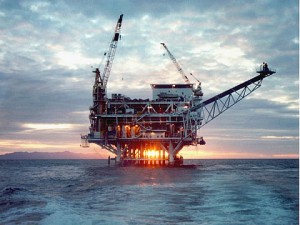 The oil industry has always had a heavy emphasis on the safety of their employees. In fact, one of the primary reasons that oil fields are often not eager to take on new technology is because oil companies would prefer to remain with tested equipment that has proven to be safe over years or even decades. With that in mind, it should come as no surprise that the oil industry does often embrace new technology that could dramatically increase the safety of its workers.
New Advances in Digital Oil Field Technology
Real-time monitoring and surveillance systems are being implemented throughout many oil fields as a push towards the digital age. These monitoring and surveillance systems will ensure that employees are not exposed to risk unnecessarily. These systems can check for issues without necessitating the physical presence of an employee and can sound an alarm ensuring that any dangerous zones are evacuated quickly. Notably, these systems operate on sensors so they do not put the employees in any further risk; the technology does not complicate any existing equipment on the oil field.
Moreover, digital solutions can also ensure that reporting is done in a timely fashion and that the maintenance of equipment occurs on time, minimizing negligent behaviors and ensuring that everything runs up to code at all times. Chevron reports that they use their digital systems to observe locations that are as much as 6,000 miles away. Their technicians are able to identify equipment that is about to breakdown and to alert crew at the scene before it becomes dangerous. Not only does this increase employee safety, but it also reduces the possibility of expensive equipment getting damaged when components fail. The ability to utilize the services of an outsourced crew to monitor the oil field is another way that oil field companies today can save money through technology.
Physical Breakthroughs in Oil Field Technology
Not all of the advancements in oil field technology are purely digital. There are also some advances in the physical equipment of the oil field. As an example, new equipment is making it easier and safer to drill horizontal wells; a single horizontal well can replace a dozen of vertical wells. This increases the safety simply by reducing exposure. Other additions to the oil field include skids that allow the rigs to move without having to be torn down and rebuilt; this further decreases the risk of injury by reducing the amount of physical labor that needs to be done on the oil field site.
Safety remains the paramount concern of many oil companies, and technology is an excellent way to ensure the safety of employees while also cutting costs and streamlining processes. Technology will undoubtedly continue to play a major role in the oil and gas industry, and many oil companies willing to adopt new technology early may find that they gain a competitive edge.