Tiger General encourages you to bring your production roaring back with one session with your new Swab Master Machines. Join the successful teams that maintain production for a fraction of the costs of coiled tubing or workover rigs.
Swabbing doesn't Cost… It PAYS!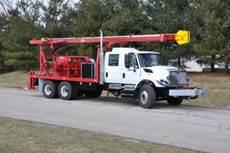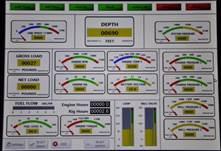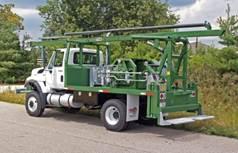 The all hydraulic "Swab Master" Swabbing rigs are fast, powerful, easy to operate and maintain.  Best of all, they are field proven to work hard and live long productive lives.
I, Mark Overholt, have a passion to build well-engineered, premium quality swab rigs – just ask around. Tiger General Products are field proven to work hard and live long productive lives. They are backed up with rock solid after-sale support.   
Here is why Tiger General delivers the best value swab rigs. We use all Premium components, in hydraulics, steel, and other components. Our master technicians know how to build it right. I personally inspect your rig to make sure everything is just the way YOU want it.
Our customers are the greatest. They are sincere, honest, well-educated and very hard-working. They know their business and enjoy doing great quality work. Many years ago my father, Henry Arnold (Bovie) Overholt set a standard to give an honest day's work for a fair price. We maintain these standards today.
We, at Tiger General LLC, love a good challenge. Saying "no" to a request is seldom heard. We roll up our sleeves, put our collective skills together, and resolve the most unusual problems. We have been selling and building fine top-shelf trucks, trailers, and all kinds of equipment since 1925. Call the fine people at Tiger General LLC to get the full range of quality services you need.
Tiger General LLC provides American made products that are guaranteed to be affordable and easy to maintain. Contact Tiger General LLC today to discover their inventory of oil and gas field products.