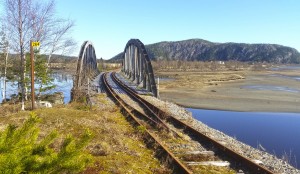 Baker Hughes has recently won the Johan Sverdrup contract in Norway, a $187 million contract and the first step towards drilling in one of the largest oil fields in the country. The project has been in the works for some time, due to the extensive construction required; the project has been called one of the biggest industrial projects in the country, and is estimated to cover reserves of 1.7 to 3 billion B/Boe. When construction is completed, the Johan Sverdrup oil fields will be estimated to cover a full quarter of Norway's petroleum needs.
Norway's Oil History
Norway isn't one of the countries that are commonly spoken of when discussing oil powers, partially because they are atypical as an oil rich country. Though there is oil available in Norway, they have had significant difficulty actually claiming it, and this has slowed their growth and minimized the amount that they could export. As Norway has other sources of wealth, there was never an urgency to build out its off-shore oil drilling. And because all of the oil does exist off-shore, each project required a large investment and a lengthy construction time. Norway also placed a premium on studying the economic consequences of investing in oil before committing to the process, which has evened out its stability in the market.
The Growth of Norway's Oil
In recent years, Norway has increased its oil production but each individual project still requires exploration and the building of infrastructure. Nearly 30% of the investments in the country have been within the oil industry, as of 2012, showing a country that is dedicated to expanding its oil trade, both foreign and domestic. With the green lighting of the Johan Sverdrup field, this number will undoubtedly increase, as will the annual oil production of the nation.
It remains to be seen how Norway, as a whole, will affect the market on a global scale. Though their reserves are significant, a large portion of it is being used domestically rather than exported, with crude oil consumption in the country rising steadily over the past couple of decades. Additionally, the country has been impacted by falling crude oil prices, which have only just begun rising again in 2015, and which may have slowed their investments within the oil trade.
Norway's newest development in oil production will undoubtedly have significant ramifications for their country, further bolstering their place within the global oil market. In terms of the global market, it's unlikely to have a significant effect on its own: the oil reserves in Texas alone are estimated to be over 7 billion barrels. But in terms of Norway's position as one of the foremost oil rich countries, it will most definitely aid in maintaining their stability.