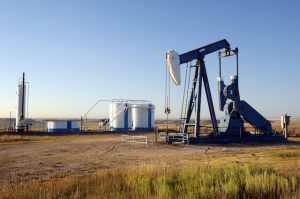 Though the past few years have been a rocky and tumultuous path, all signs are now pointing to success.  The executive director for the International Energy Agency said that the United States is swiftly becoming the "undisputed leader" of oil and gas production and that this is likely to continue for "years to come."
U.S. Shale Oil Continues to Grow
According to experts, the new energy improvements throughout the United States are a part of the "shale revolution." Shale oil is a cheap, plentiful source of oil, and most importantly, it is a resource that North America appears to have. Through plumbing these depths, United States oil and gas companies have been able to outpace and outsell previously entrenched oil-producing nations.
Experts have compared the United States' current, unprecedented levels of production to Saudi Arabia five decades ago. However, unlike Saudi Arabia, it is unlikely that the United States will grow to rely upon its oil exports in the same way.or is it likely that these shale oil reserves will be swiftly depleted.
The executive director of the Energy Information Agency, Fatih Birol, believes that the U. S. will be the largest exporter of fuel by 2020. In addition, he believes that much of this fuel is going to be exported to China, which has been growing in great strides and increasing its energy demands. Many countries are now moving away from coal due to being  an environmentally harmful and inefficient fuel source. China, India are other countries are now going coal free, making them more reliant on oil and natural gas.
The Future of Energy Looking Past Oil and Gas
Analysts do believe that countries may begin to look to other alternative sources, such as nuclear power, as time goes on. The cost of oil and gas may rise, and in so doing, it could become priced out of the market. Moreover, countries such as China may not necessarily want to meet all their energy needs through the United States.
But some do believe that the United States should "watch out for China," Oil and gas remains the most effective way for the country to get its fuel. Though alternative energy sources do exist, they all have far greater risks and are less proven technologies. Countries are going to need to develop substantially before they can think of bringing in alternative energy sources. Until then, the U. S. will continue to dominate the oil and gas market.
Oil and gas has recently experienced a tremendous turnaround in the U.S., and this turnaround is still going strong. Now is the time for companies in the oil and gas industry to  be investing while  business is booming. If you're in the market for oil field equipment, take a look at the swab master rigs at Tiger General. Tiger General can help you get all of the oil field equipment your business needs to expand now and take advantage of the market.