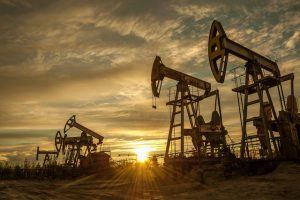 There are few constants in the world, but one exception is the demand for oil. There are so many things that we rely on that require oil. We use oil in our homes, businesses and pretty much anywhere that requires some sort of energy. Sure, there are other options like solar, but as of right now, and for the foreseeable future, there is still a high demand for oil.
Oil Is On The Rise
It's no secret oil and gas went through a time of dealing with certain regulations from the previous administration. However, some of those regulations have been loosened, and oil and gas companies are able to begin hiring.  More importantly, they've been growing again.
The simple fact is the demand for oil and gas is always going to be there. The other options for energy are not as readily available, and not as cost-effective as oil. When the oil industry prospers, America prospers. Not only is the oil and gas industry crucial to providing us with energy, it also provides millions of people with jobs. It's no coincidence the unemployment rate is the best it's been in years.
The Future Of Oil And Gas
Not to beat a dead horse, but oil and gas' future really looks bright. The one thing oil and gas will always have going for it is the fact that it's ready to go at the flip of a switch. As pointed out by Alaska Senator Cathy Giessel , renewable energy just doesn't have that capability right now.
Already in the Oil and Gas Industry? Give us a call!
At Tiger General LLC, we've been supplying oilfields with top quality trucks since 1925. Not only do we provide the best available quality of both new and used winch trucks and other equipment, we also provide stellar after-sale support for all of our customers. Please feel free to contact us at your convenience for more information on getting the winch truck that best suits your individual needs and preferences.