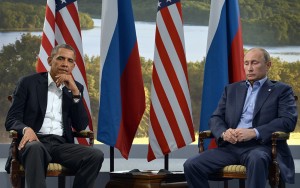 Because of tough sanctions placed upon Moscow by the Obama administration and his European allies, exploration in oil-rich areas throughout Russia are at a standstill. Projects that were in the works for years have unravelled, and western companies like Exxon have been forced to abandon projects mid-execution. These consequences are expected to affect Russia greatly in the next coming years, with ripples to be felt in the western energy industries at large.
The Start of Sanctions
Sanctions against Russia began earlier this year as a result of an executive order signed by President Obama himself. He pledged to take tough measures against Russian President Vladimir Putin for intervening into a conflict in the Ukraine between the Ukrainian government and rebels living in the Crimean peninsula to the country's southeast.
Putin claimed his actions were to benefit the pro-Russian rebels living in Crimea, where the ethnic majority identifies as Russian. Despite this assertion, the Obama administration and other European countries disapproved of Putin's intervention in the Ukrainian Crisis, alleging that he performed a "secret invasion" because Russian troops were unmarked and entered the country gradually through methods designed not to reveal their militaristic nature.
Once Russians and rebels pushed back Ukrainian forces from the Crimean peninsula, a vote was held to determine the region's sovereignty. An overwhelming turnout voted in a close to 100 percent vote in favor of Crimean independence. On March 17th 2014, the Crimean parliament officially declared independence from Ukraine and formally requested to join the Russian Federation, who promptly annexed the region. That same day the executive order was filed, placing harsh sanctions against Moscow with the intention of disrupting their ability to tap oil reserves held in the Arctic.
Collateral Damage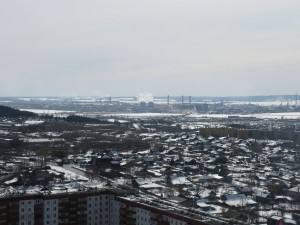 These sanctions did not just hurt Russia, unfortunately. Western energy companies like Exxon had signed contracts with Russia as recently as last year in order to help them explore for oil and discover reserves. This September, Russia did just that.
Major Russian oil company Rosneft in partnership with Exxon was exploring for what they suspected were massive shale oil wells located in the Kara Sea. Exxon was forced to leave the rig site even though they were 75 percent of the way through with drilling. Luckily, they were allowed a temporary exemption and could return to finish the job. What they discovered were enormous, commercially viable sources of oil, estimated to be larger than anything found in the Gulf of Mexico at 87 billion barrels.
Now that US companies are no longer permitted to work with Russia, Putin adamantly asserts that he will go it alone, finding a way to supply alternatives to Western equipment and workers. Companies that service wells such as Halliburton are expected to suffer the most now that they have been kicked out of Russian soil. Even regions not affected by sanctions such as the Caspian Sea are being abandoned by Western energy companies for fear of facing legal consequences.
Oil Down the Drain
Even though Western energy companies have spent billions on helping Russia access its oil reserves, now all of that potential revenue and jobs are being replaced by Russian efforts. Moscow intends to loan as much as two billion rubles to Rosneft in order to get their operations back afloat. They have been making inquiries with Chinese companies in an effort to replace formerly Western-supplied gear and technology.
Some in the West are calling Putin's assertions of Russia taking control of its own oil extractions an elaborate bluff. Journalism outlets like the Financial Times assert that, "Western companies account for about half of the technology used in hard-to-recover oil projects and more than 80 per cent of the technology used offshore," citing Russia's own energy ministry.
Others are seeing Putin's determination to not lose these projects an act of sheer desperation. The Financial Times states that, "Moscow relies on the energy industry for more than half of its revenues – Rbs7.3tn ($171bn)" Many fear that Russia's tradition of beating the odds and achieving its single-minded goals will become another reality, akin to the Soviet Union's successful space program.
Regardless of the position, the fact remains that American revenues and American jobs are now lost because of political posturing. The oil industry as a whole will suffer while they tensely await the results of Putin's efforts to shrug off the effects of sanctions.
Luckily, here at home drilling and yielding oil is still not a crime. Family-owned, American companies like Tiger General still lead the industry in technology and quality products. To find out how our equipment can help your wells yield oil more efficiently, take a look at our products page.