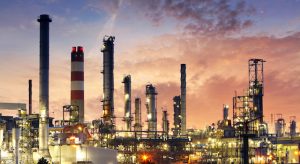 Oil demand has been growing steadily throughout the world with many analysts believing that the demand is going to continue to grow indefinitely. This is important as oil production has been ramping up in the United States and some previously wondered whether this would drop oil prices.
The Relationship Between Oil Demand and Oil Prices
In the past few years, the oil market saw an incredible decrease in per barrel oil prices, eventually reaching sub $35 levels and ultimately making it so that many companies found it difficult to continue operations. But as the operations continued and even ramped up, oil prices have begun to recover. This is in part because the oil and gas market was previously flooded with cheaper oil from Saudi Arabia and other countries in OPEC. As OPEC has eased off of production the prices began to increase again, but this also led to some concerns regarding whether or not the prices would go down again. The prices are now equalizing across the market and are approaching a true value based on demand. Since demand is growing throughout the world the market is far more stable. This is a fairly new development as many countries are now switching away from coal and other more problematic resources.
Many countries are additionally finding that solar and wind energy can no longer meet their energy demands. Though these technologies are still being explored, it can be very difficult for countries to transition until the technologies have improved. Oil and gas energy is extremely important as a gap energy resource.
The Domestic Oil Industry is Growing
Oil companies are finding the market favorable across the world, but it's been especially favorable in the domestic market. The domestic market has been expanded through methods such as hydraulic fracturing, which is more cost effective and which open up new options for growth. Additionally, the market has been improving its technology, which has made it easier for the domestic companies to continue to expand even as per barrel prices have declined.
A reduced reliance on coal through the United States has made it more important for gas and oil companies to grow. Not only does this improve the energy independence of the country, but it also positions the country to begin selling internationally. When other countries begin to boost their production again, this will ensure that the country is not beholden to others when energy needs increase.
With oil demand continuing to grow, it is the perfect time for companies to begin developing and expanding. Tiger General LLC provides for the best oil field products, including swab rigs. Contact Tiger General LLC to find out about our current inventory and the products and services that we can provide to your oil field business.