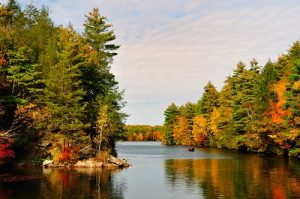 Well, the projections for oil and gas are out from the U.S. Energy Information Administration for the short term, which means we have oil and gas projections for this fall. Oil and gas is what runs our country, so pay close attention to how the market affects our profits and  the economy. Let me get right to the numbers.
Crude Oil Spot Prices
Crude oil is the lifeblood of our economy. When we look at crude oil prices, we're looking at Brent crude oil, which comes out of the North Sea. That has been averaging around $74 per barrel in June and July, and the experts expect the average to finish out somewhere in the $72 per barrel range in 2018. For West Texas Intermediate crude oil, we're looking at $6 less per barrel than the Brent crude oil. This is an improvement over 2017, when Brent crude oil prices were at a little over $54 on average.
Gasoline Prices
Retail gas prices probably will  remain flat for the rest of the year. We peaked in gas prices in May, at a bit over $3 a gallon, and have settled down to $2.85 a gallon in July. We're expected to see the average for September hit around $2.83 a gallon, and the average gas prices for the entire year be about $2.76 per gallon. Next year looks a lot like this one, however, with gasoline prices averaging about $2.76 a gallon nationwide.
Natural Gas Prices
Natural gas prices are expected to rise between this year and next. The Henry Hub spot prices are expected to be on average at $2.96 per million British thermal units in 2018 and are expected to rise to $3.10 per million British thermal units in 2019. In terms of dollars per thousand cubic feet, we're seeing $10.64 for 2018 and $10.87 for 2019.
Ready to take the next step? Give us a call!
At Tiger General LLC, we've been supplying oilfields with top quality trucks since 1925. Not only do we provide the best available quality of both new and used winch trucks and other equipment, we also provide stellar after-sale support for all of our customers. Please feel free to contact us at your convenience for more information on getting the winch truck that best suits your individual needs and preferences.