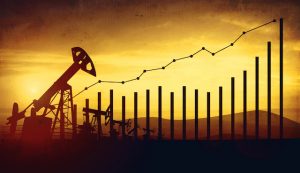 After nearly eight years of price declines and regulatory burdens, the domestic oil and gas industry has experienced two years of growth and expansion. Oil prices have more than doubled since hitting a low of nearly $30 per barrel in January 2016. American oil and gas companies have increased their capital spending by nearly 15 percent as prices have increased and regulations have been loosened.
The past two years have been kind to the oil and gas industry, but will this positive momentum continue? All signs point to yes, especially if the Trump administration continues to pursue policies that encourage US oil and gas production. While the Obama administration placed burdensome regulations on domestic oil and gas companies, the Trump administration understands that a strong domestic energy industry is critical to the overall economy.
Repeal of Obama-Era Regulations
Perhaps the biggest boost the Trump Administration gave to the oil industry is the repeal of several burdensome Obama-era regulations. These unworkable and excessive regulations made it difficult for companies at all levels to operate in a profitable or efficient manner. Some of the most impactful actions include:
Rescission of the "fracking rule" that banned fracking on federal lands.

Reform and overhaul of the offshore safety rules that were implemented by the Obama administration in 2010. While safety is clearly important, many in the industry felt these rules were excessive and onerous.

Expansion and acceleration of the 5-year plan to open offshore federal waters for oil and gas leasing.
The Trump administration has taken other actions that have also provided a boost to the industry, including pulling out of the Paris Climate Accord and approving construction of the Dakota Access and Keystone pipelines.
Tax Plan Encourages Oil Industry Expansion
While the recent tax bill offers benefits to all Americans, it includes a few provisions that are especially helpful to domestic oil and gas companies. The lowering of the corporate tax rate from 35 percent to 21 percent is an obvious benefit. So too, though, is the ability to expense intangible drilling costs and other capital investments. These changes should free up cash flow and capital to boost oil and gas industry expansion for years to come.
– Pulling out of the Paris Climate Accord
– Dakota Access and Keystone Pipeline
– Faster Energy Permitting at EPA
– Tax plan that is beneficial to oil and gas companies
Ready to take the next step? Give us a call!
At Tiger General LLC, we've been supplying oilfields with top quality trucks since 1925. Not only do we provide the best available quality of both new and used winch trucks and other equipment, we also provide stellar after-sale support for all of our customers. Please feel free to contact us at your convenience for more information on getting the winch truck that best suits your individual needs and preferences.