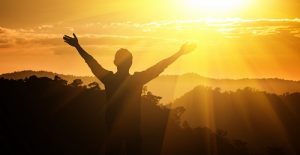 With Thanksgiving just a few days away, we wanted to take stock of all that we're thankful for. Family and friends are at the top of the list, but we'd be lying if we didn't take a minute to acknowledge all the equipment that keeps oilfields running smoothly.
Swabbing Rigs
It's easy to take any equipment for granted, but where would we be with the swabbing rig? The short answer is, not very far. As wells are drilled deeper and deeper, and water builds up, there's no other tool for the job.
A reliable swab rig that holds up  run after run is invaluable to any gas operation. The only thing better than a swab rig is a custom swab rig to suit your operation's specific needs. Whether you need 2-4-or 6-wheel drive, trailer or skid mounted, or even a offshore rig, there's a tool for every job. Swab rigs are the versatile gear every gasfield needs, and we couldn't be more thankful for them.
Winch Trucks
Winch trucks get your oil or gas field up and running. From moving other equipment to and from its exact location to recovering pipes, these bad boys keep things moving. A reliable winch with proper cabling can make the difference on any jobsite.
Perhaps the best part about winch trucks is their  versatility. Well intervention, reservoir evaluation – even tool retrieval are just a few of winch trucks' capabilities. Like other equipment, a customized winch makes a huge difference. From the chassis up, you can design a winch truck that fits your needs.  
Vacuum/Water Trucks
While its uses are limited to oil and gas fields, a solid vacuum truck is indispensable on the jobsite. Tackling everything from sludge, slurries, to good old H20, vacuum and water trucks keep the job site clean and efficient.
No matter if you need 80 barrel capacity or 110, there's a truck for every jobsite. These trucks get used hard, and a reliable piece of equipment is invaluable. Through our special "spec" process, we ensure you can stay thankful for your vacuum truck for a long, long time.  
Find a New Truck to Be Thankful For
From winches to vacuums and much more, we has the truck you need. Fill out the Tiger General truck inquiry form to find the perfect equipment for your jobsite.