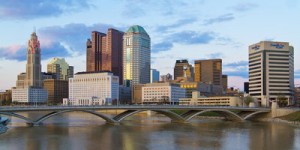 A new shale oil pipeline has been approved in Ohio, which is designed to supply the Canton refinery. Marathon Pipe Line LLC is going to be developing the pipeline, which will move from Cadiz in Harrison County up to Canton in Stark County. This pipeline will be designed to move light oil mixtures, which are condensed from natural gasoline and raw gas. The mixture will then be refined in Canton.
Replacing Tank Trucks and Improving Efficiency
The route that is being replaced by the new shale pipeline is currently being serviced by a 24 hour fleet of trucks. Pipelines are known to be the safest ways to transport oil and natural gas. They are considered to be far safer than trucks. With the new addition of the shale pipeline, transportation across Canton and Stark counties will become not only far more efficient but also much safer. The pipeline is also already being developed around existing pipeline, which means that there will be very few challenges to its development. Very few individual property owners will need to be involved throughout the project's construction.
Shale Pipeline Creates 200 to 500 Construction Jobs
The new shale pipeline will cost approximately $250 million and will involve the creation of up to 500 jobs. These jobs, mostly employed by the union, will be a serious boost to the local economy. Oil and gas companies remain committed to improving their local economies even as oil profits have decreased. The pipeline itself should be a fairly simple development and there are no anticipated challenges to the project.
Increased Development of Pipelines Across America
As oil production continues to ramp up and the oil industry recovers, pipelines will also need to be developed to transport materials throughout the United States. Presently,  pipelines have not kept up with the current volumes of natural gas and oil that the country is producing, making it prohibitively difficult to transport oil across the country. These transportation issues don't just increase the costs for already struggling oil and gas companies, but they can also make transferring oil and gas less safe. It's hoped that an increase in development in oil pipelines throughout the country will be able to create a more efficient and productive network of oil pipelines.
America is a tremendously large country, and much of the drilling now occurs in areas that don't have easy pipeline access to the rest of the nation. Not all natural gas and oil can possibly be transported via pipeline, as the pipeline infrastructure right now is not suitable to the volume being produced. Tiger General has premium oil field trucks, designed and maintained to be as solid and safe as possible. Areas that do not yet have a pipeline infrastructure often need to move large loads 24 hours a day, which can be dangerous to do with equipment that isn't well-maintained and consistently serviced. Tiger General has a wide assortment of new and used trucks for oil and gas companies of all sizes.