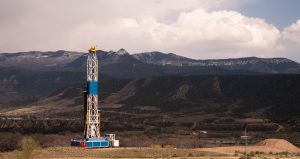 August of 2017 saw oil production throughout North Dakota rise, with a 3.5% oil production increase and a 2.5% gas production increase month-over-month. North Dakota is the second largest oil producer in the country. In July of 2017, North Dakota alone bumped 1.048 million barrels of crude oil per day. In August of 2017, this number jumped up to 1.085 million barrels.
North Dakota's Output Continues to Rise
Throughout much of 2017, North Dakota's output has continued to rise. This mirrors the output in the United States as a whole. As natural gas and oil prices have increased throughout the year, so has production. Production has been ramping up following an increase in demand and a decrease in supply, and additional demand has been encountered following the extreme weather of the last few months. Presently the oil rig count in North Dakota is 57, which is an increase from 56 in August. But there may still be room for growth, as the peak amount of oil rigs in North Dakota was 58. This is also much higher than the numbers in January, which had fallen to 38.
Oil Companies Are Beginning to Increase their Optimism
Oil companies have begun increasing their production and their growth after oil increased to over $50 per barrel. Oil had previously dropped to sub-$35 levels, during which time oil and gas were tremendously affordable but oil and gas companies had to make up for their potentially lost profits in volume. Following increases in technology and efficiency, increases in per barrel prices are substantially increasing the profit for oil and gas companies. This is paired with an increased global demand, which is making the United States one of the most powerful energy exporters in the world.
OPEC Extended Its Production Cuts
In August, OPEC extended its production cuts for a total of nine months, which additionally paints an optimistic outlook for oil and gas companies. However, due to issues in Texas and non-compliant OPEC countries, oil has been moving from between $50 to $60 per barrel. This volatility still allows for a significant amount of room for improvement, and a need for additional shale oil production. Oil prices are expected to remain fairly weak throughout 2017 but still substantially better than before, which is both good news for the oil and gas industry and also good news for the economy overall.
North Dakota's oil production is another sign that the United States is continuing to ramp up production and that the oil and gas industry is poised for growth. Not only is there an increased demand throughout the globe, but OPEC has continued its production cuts, and shale oil has remained both plentiful and cheap. Companies that are looking to improve or to expand their oil field services can get American made, high quality oilfield products today https://www.tigergeneral.com/type/for-sale-new-used/ from Tiger General, LLC.