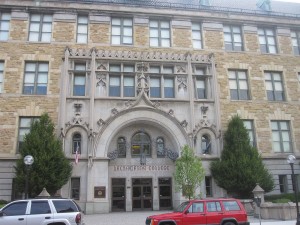 With the petroleum and natural gas industry as successful as it currently is, news schools are now cropping up to teach students everything they need to know about the petroleum and natural gas industry. One such school is the Lackawanna College School of Petroleum and Natural Gas. Endowed by Cabot Oil and Gas Corporation, this school is dedicated towards getting students interested in this industry and into the workforce.
Why Was The School Created?
The goal of the college is to give students the trade knowledge they need to enter into the petroleum and natural gas industry. With the industry growing as steadily as it is, more jobs are being created every day. With training from Lackawanna College, those interested in the natural gas industry can break into the field right away without the need for introductory on the job training. Employers will also be able to hire students that have a basis of knowledge rather than having to train new employees from the ground up. For those with no formal oil field experience, the Lackawanna College may be a viable option.
What Does The College Teach?
The college teaches everything from safety regulations to an introduction to the science and technology behind natural gas handling and extraction. Students that complete this course should understand the basics of working within the petroleum and natural gas industry. Some classes include:
PNG 105 – Introduction to PNG Technology
PNG 125 – Industrial Safety & OSHA Regulation
PNG 220 – PNG Well Comp, Workovers, Service
PNG 230 – Basic Compression & Pipelining
The college includes hands on work that prepares the students for on-site labor as well as theoretical knowledge that will be invaluable on the field.
How Successful Will The Students Be?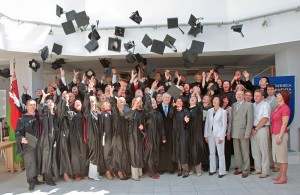 Students that graduate from this Lackawanna College program will not have an abstract degree that they need to struggle to utilize; they will have learned a valuable trade and immediately know where to go for work.
Trade schools have been historically under-attended despite the need for talented trade workers because of a bias against the technical trades. There is a skilled-trade shortage that has been present for many years, despite the fact that many trades make more than college graduates and don't have to spend as much on their education.
While success can never be guaranteed in any industry, it is clear that the petroleum and natural gas industry is growing by leaps and bounds and that there is a shortage of skilled trade workers.
Will This Trend Continue?
It is likely that we will see an increase in trades programs throughout the next decade as people become disenchanted by the value of a traditional academic college degree. A college degree simply doesn't mean as much as it once did, and this is leading many to look back towards the trades. As far as trades go, oil and natural gas is one of the best industries to go into. It's an industry that has grown sharply in the past decade and has created many thousands of new jobs.