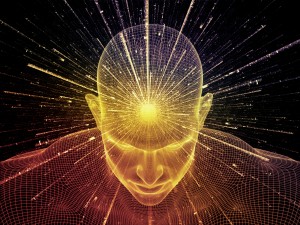 A new "cognitive worker" called Amelia could revolutionize the oil and gas industry in many good ways. IPsoft, the company behind Amelia, designed this teachable piece of technology to learn just as a human would, using things like natural language interactions to learn to speak and thus interact with humans. Amelia can also learn human behavior from interactions with humans. This type of learning results in an interactive technological wonder that can be used to replace human workers in customer service situations. The more interactions Amelia has, the fewer interventions from human workers and software technicians will be necessary to get Amelia's job done perfectly.
Shell and Baker Hughes to Begin Using Amelia
Shell will be a pioneer in the use of artificial intelligence by adopting Amelia to use in the company's internal training program. Amelia will answer questions asked during the training program, beginning in February 2016. She will begin by observing the way learning advisors interact with the staff at Shell, learning how people communicate with each other, until she is fully trained to take over the process of answering questions on her own.
Baker Hughes is also adopting Amelia in its financial department. At this oil and gas company, Amelia will work the Accounts Payable helpdesk and answer questions from vendors regarding payments and invoices. The training of Amelia in this capacity is supposed to begin in a few weeks, and the company believes its use will provide positive benefits in this department.
What Makes Amelia Different from Other Artificial Intelligence Programs?
IPsoft made sure Amelia would be different and more sophisticated than other artificial intelligence programs in the marketplace. The main thing that makes her unique and more intelligent than other programs is the ability to deconstruct sentences the programmers at IPsoft gave her. This allows her to learn a language the way humans learn languages.
Amelia also uses neural ontology technology, which gives her the ability to observe the interactions of people, and learn how to act with people on her own based on those observations. When she is in observation mode, Amelia collects information from what she sees and hears, and documents it. Then, she puts this information to use by imitating the way she has seen and heard human customer service agents responding to and interacting with customers who ask questions.
Part of Amelia's observation mode includes an ability to read and understand emotions. This ability allows her to interact more effectively with customers, and even better than human workers in many situations. For example, if Amelia senses a customer is getting angry, she can respond the way a human would, but with an emotional detachment that makes it more likely the encounter will ultimately go well.
Amelia and Security
Programs like Amelia have good security benefits, especially in terms of compliance. Boundaries can be programmed into her and she will not go outside of them, unlike a human worker, who very well may do things that compromise company security.
Other Potential Uses for Amelia in the Oil and Gas Industry
Amelia has the potential to do other things in the oil and gas industry, such as diagnosing and resolving problems with machinery. She very well may be used for these things and more in the future. Right now, she is still in the "early adopter" phase and the companies that are using her are testing her in small areas before expanding her to larger areas.
According to IPsoft company spokesperson Sean McIlrath, "Understandably, however, even pioneering companies who are early adopters of cutting edge technology want to build familiarity with its capabilities in controlled environments first."