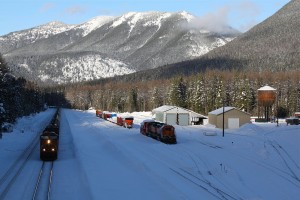 Increasing regulatory standards always seem to come with success, and the oil and gas industry is no different. Though the oil and natural gas industry is booming right now, the government has been seeking to burden it with additional constraints. These new oil train rules have yet to be implemented but may be passed soon.
1. Old Oil Cars Will Be Phased Out
An entire class of oil cars will be phased out under the new regulations. Old yet reliable oil cars that have been use in the oil transportation industry for many years are going to be replaced over a period of a couple of years. This includes approximately 80,000 cars that will need to be replaced. This could be a significant burden upon the quickly growing oil industry, as all new cars will need to be purchased.
2. Safety Features Will Need To Be Upgraded
Even newer cars will need to be upgraded. About 20,000 new cars will have to have their systems modified to meet new safety requirements. Safety regulations will also include new rules about speed limits and braking requirements.
3. Crude Oil Testing Will Be Increased
In addition to changing the way the oil is transported, the government also seeks to change the type of oil that is transported. The DOT believes that North Dakota's Bakken Shale formation, known as the Bakken Blitz, is particularly volatile and likely to explode, despite being one of the most productive oil fields in the nation.
4. It's Mostly About a Single Incident
With all of these changes occurring, there must be oil cars blowing up everywhere on the nation, surely? To the contrary: most of these regulations come on the wake of a single incident on July 2013. While this incident was indeed tragic, it was an outlier. Most derailments occur without a single injury.
5. The Entire U.S. Freight System Could Be Affected
Regulations that control the speed of oil trucks could also cause traffic problems for the rest of the freight industry. These regulations could force oil trucks, or Bakken oil trucks, to move at the speed of 40 MPH. All other trucks on the track will be similarly slowed down. With such a large volume of crude oil being moved, and Bakken crude being moved in particular, this legislation has the potential to congest the entire American train network.
However, there's still time! These oil train rules have not yet been passed in the government. Lobbying could help minimize its effects on the oil industry.