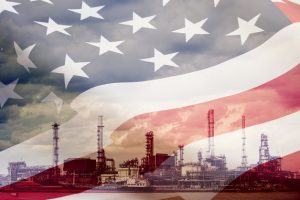 Plainly put, the Hicks T6 Aluminum Dump Trailer is one of the best bangs for your buck out there. The T6 is lightweight and priced low, but offers some new ideas to ensure efficiency and longevity. Keep reading to learn more.
Weldfree Aluminum Construction
With welding, you're giving up over 80% of aluminum's strength. On top of that, say goodbye to 27,000 psi in yield strength. Bolting gives your trailer the power it needs to get any job done right. On top of all that strength, a weldfree construction also means better flexibility, saving you time and money on annoying repairs. In the event you do need to make repairs, bolt jobs are much less expensive and are usually just a matter of replacing a part, refastening the bolt and getting on with work. Welding can also be a crapshoot. Shoddy workmanship could result in a shoddy weld job. With bolting, you can rest assured that everything is attached consistently. The bottom line is, this is how an aluminum trailer should be built.
Hicks T6 Trailer Features
Typically, a trailer able to haul a gross weight of 80,000 lbs. needs to be around 427" from kingpin to axle. Hicks is able to do this with a shorter box that keeps your payload from amassing around the hoist housing. A 93" inside measurement allows for lower sides and CG and increases the trailer's overall rigidity. The 3.5" wall depth is sometimes a full 2" greater than trailers made by other manufacturers and gives you better torsion and also increases rigidity.
On top of these features, you'll get around an extra 1,000 lbs. of payload compared to other dump trailers, which could translate to more income. The T6's lower center of gravity also means higher payloads and better efficiency. A shorter profile also ensures you clear any bridge with more room than you'll legally need.
Learn More About Hicks Trailers and Other Equipment at Tiger General
Fill out the Tiger General Truck Inquiry Form today to get started on bringing your next piece of equipment to where it's needed most.