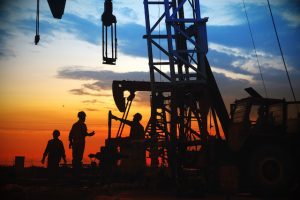 When you are working with heavy machinery, continual maintenance is essential. To keep oil field production equipment running smoothly, machine operator training should always be optimized, and a maintenance schedule created. When you test lubricants and look for signs of wear on a consistent basis, your oil field production equipment is less likely to break down. With solid maintenance, you can extend the life of your equipment, and reduce idle time spent due to  breakdowns.
All Machine Operators Need to be Properly Trained
Every person that operates heavy machinery at your oil field needs to have the right training to keep things running smoothly. Keep track of training schedules, and make sure  every employee is always up-to-date on existing certifications needed. When your machine operators are properly trained, they are able to recognize  a problem that needs to be addressed right away, and have the skills necessary to fix each issue.
Create a Maintenance Schedule
Oil field production equipment must  be inspected daily for wear and tear, lubrication issues and cleanliness. When lubrication is not sufficient, moving parts endure too much friction and will  wear out much faster. Vibrations caused by running the machinery with belts out of alignment can wreak havoc on a large piece of machinery. It is necessary to check all belts and gears to recognize worn parts that can reduce the overall life of the  machinery.
Keep the Area Clean
Cleanliness is important on an oil field. Any debris or dust that gets into the machinery can cause problems. The area should be as clean as possible, with oil leaks identified and cleaned up right away. Large machinery is susceptible to even the smallest amount of debris getting into the gears. To keep the environment safe for all workers, remember: cleanliness matters.
As you provide maintenance for your oil field production equipment, it's important to keep solid records. You may need to review these records periodically and they should be easy to access. Know your maintenance schedule and stick to it. Fix small equipment problems, even if it is still possible to keep using the equipment without the repair. The more you optimize your equipment by keeping it in top condition, the better off your overall oil production will be.
The Tiger General Advantage
At Tiger General LLC, we've been supplying oilfields with top quality trucks since 1925. Not only do we provide the best available quality of both new and used winch trucks and other equipment, we also provide stellar after-sale support for all of our customers. Please feel free to contact us at your convenience for more information on getting the winch truck that best suits your individual needs and preferences.