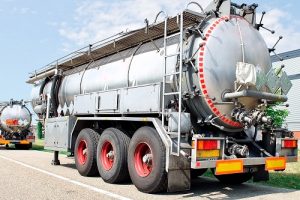 Having an operating oil field means having a lot of responsibilities, and one of those is making sure the oil field trucks are running as well as they can for as long as they can. To make oil field trucks run longer, start with basic maintenance. When you know what to do to keep your trucks running, you also keep your company running and, potentially, raise your oil production. This is  a great way to help your company and your country.
Maintain Oil Field Trucks on a Schedule
You want to meet all the basic needs of your truck, and maintenance is a big part of that. With oil and filter changes, new brakes, tires, and other factory-recommended upkeep, your oil field trucks are going to run better and longer. That means you'll get more income-producing use out of them. And when they are  down for maintenance, they won't be down nearly as long as they could be when not maintained properly over time.
Fix Any Problems Right Away
When you find a problem with your oil field truck, make sure you get it fixed right away. Don't just rig it up, shrug it off, and hope it keeps running. Sure, it's annoying to have the truck out for repair. But think of how much bigger that repair's going to be after you've kept trying to "fix" it just enough to keep it running. Do that enough, and you could be looking at serious time and money to get the truck fixed and back out into the oil field. Don't take the risk. Get it fixed right at the first sign of trouble.
Use the Trucks the Way They Are Intended
It can be tempting to use oil field trucks too hard and overwork them. They're made for rigorous conditions, but they aren't tanks. They can still break down, be abused, and otherwise have problems. Because of that, you'll want to find ways to reduce their wear and tear to more normal levels. Treat the trucks the way they should be treated, and you'll have a much better chance of having those trucks last for a longer time. See them as valuable assets and treat them that way. They'll last longer.
Ready to take the next step? Give us a call!
At Tiger General LLC, we've been supplying oilfields with top quality trucks since 1925. Not only do we provide the best available quality of both new and used winch trucks and other equipment, we also provide stellar after-sale support for all of our customers. Please feel free to contact us at your convenience for more information on getting the winch truck that best suits your individual needs and preferences.