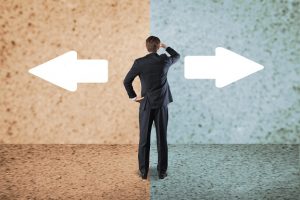 When buying your next piece of equipment, whether it's a winch truck or a swab machine, it's important to keep a few things in mind. This isn't a decision to be made lightly, and you want to make sure the equipment you're buying is dependable and safe  for years to come. The next time you're in the market for new or used equipment, make sure to consider the following points.
Choose The Right Mechanical Operation
There are a number of factors to consider here. A major  one, depending on the type of equipment you're purchasing, is the axle layout. Does it fit the job you need it for? And how about the engine model? Research how it has performed for others. Does it have a good track record in your industry?
If you're purchasing a used truck, it's important to keep a number of things in mind. There are the simple things, like mileage, accident history and overall body health. Will you have to replace or modify any components? Make sure you know the answers to these questions before you start the purchasing process.
Purchasing a new or used truck is a big decision. If you're not sure about anything that goes into making that decision, make sure you have an expert with you, or that you've at least consulted one. If you're buying on behalf of your company, there's a good chance a lot of people are going to be depending on your decision.
Use a Trusted Dealer
At the end of the day, you want to be sure you made a solid purchase at fair price. Furthermore, you want the backing of a dealer who will stand behind their product. Take some time to do your research on the dealership. Look at reviews, how long they've been in business, and the resources they'll provide before you buy. Ask your friends or colleagues who they use and why.
It may take a little time and effort, but going with the right dealership can make all the difference down the road. Try calling the dealer before you're ready to buy. Ask them about their products and what services or support they offer. You shouldn't only feel good about the equipment you're buying, but also who you're buying it from.
Trust Tiger General for All of Your Oil and Gas Field Equipment
With over 80 years of experience, Tiger General has become one of the most trusted names in the industry. We not only produce premium equipment, but provide rock solid after-sales support. Visit our Truck Sales page for more information.