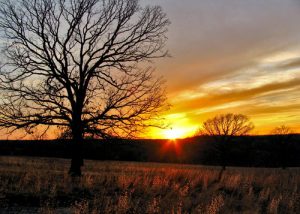 GE has announced that it will be opening a research and development center in Oklahoma. This is good news for the state and the oil and gas industry as a whole: not only will the development create new jobs, but it will also be focused on advancing technology throughout the industry.
New Oil and Gas R&D Center
The new oil and gas research center will feature a total of 125,000 square feet of both laboratory and office space. There will be two full test wells, overhead cranes, and a section of meeting centers and embassy offices that are designed to facilitate relationships with other businesses. The state of the art center is going to be focused on reaching out to the industry and aggressively pursuing new and viable technologies for the oil field sector. When completed, the oil and gas research center will host up to 120 employees.
Though the industry has been improving upon its productivity in the last decade, GE still believes there is significant room for growth. This will be facilitated through GE's technology. By integrating the research and development facility into GE's other operations, the facility will be able to take advantage of the other technology that the company is developing. GE researchers will be able to work with leading researchers throughout the industry to provide for better collaboration.
Technology and the Oil and Gas Industry
As a research and development center, scientists and engineers will be hard at work at finding new ways to improve upon the efficiency, safety, and production of oil and gas as a whole. As the need for oil increases and per barrel prices remain fairly low, it becomes even more important to find ways of reducing the cost of production. Many areas throughout Oklahoma were previously not viable for production until advanced methods of horizontal drilling and fracking entered widespread use. Further technologies could make these areas even more valuable.
Oklahoma's Oil and Gas Industry
Oklahoma's oil and gas industry is now beginning to rebound after issues following the earlier price crash. In early 2016, prices per barrel of crude oil plunged below $40. This did cause many of the oil and gas companies throughout Oklahoma to pull back on their investments. Nevertheless, the economic stability of the area only increased. Because natural gas and crude oil were still extremely affordable throughout the state, the rest of the economy was able to continue to recover from prior, unrelated economic instability. Now that prices are beginning to rebound, Oklahoma has become a very attractive area for oil and gas companies. Oklahoma's environment conveys many of the same benefits as the nearby Texas wells and refineries at a fraction of the price. Though it might not have quite as plentiful reserves, oil and gas companies are currently looking primarily at improving their profit margins. Oklahoma makes an excellent test bed for these reasons.
As more research and development is completed, the oil and gas market will continue to grow stronger. But until the new technology is released, most oil and gas companies will have to use more conventional methods to streamline and improve their operations. At Tiger General, LLC only the most reliable, safe, and efficient oil and gas equipment is sold and guaranteed. Contact Tiger General, LLC today to learn more.