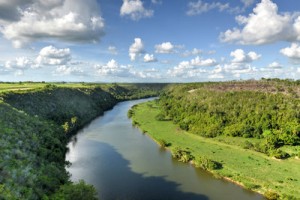 The EPA is once again outlining rules and regulations regarding methane emissions in the oil and gas industry, with the hopes of reducing greenhouse gases. However, these rules and regulations may only serve the purpose of harming the oil and gas industry, without having a significant environmental impact.
New Rules for Oil and Gas Wells
The EPA has developed a set of rules and regulations that are designed to reduce the emissions associated with oil and gas wells. Unfortunately, these regulations have been developed without any oversight or insight into the industry, and could potentially cause a significant disruption within operations. Though EPA projects that these rules would cut down on methane emissions from oil and natural gas by up to 45% by 2025, it's been shown that methane emissions from oil and natural gas are not overly significant when compared to other industries. Many believe that these new regulations are targeted towards holding back the fracking industry. Even more concerning, the regulations may be applied to older wells in the future, which would cost oil and gas companies quite a lot of money.
Rising Methane Emissions Not Caused By Fracking
Despite the new regulations put forth by the EPA, there has been no evidence that fracking or the oil and gas industry is, in fact, causing rising methane emissions. Studies have shown that the increase in methane emissions is actually produced by the agriculture industry. Most notably, cattle are a substantial source of greenhouse gases. The popularity of red meat and agriculture throughout North America has contributed far more to gains in methane emissions than the oil and gas industry, which leads many to wonder why the EPA has begun cracking down on natural gas and oil wells.
Natural Gas Improving Energy Outlook
In addition to methane emissions not being caused by fracking, the EPA has also ignored the positive influence natural gas has had on the world's environment. Natural gas has been able to reduce emissions across the world more than alternative power sources such as solar cells. This is due to the fact that natural gas is often seen as an affordable counterpart to coal, which is one of the most highly pollutant sources of energy. By providing more natural gas, fracking has been able to produce a very real and positive environmental change.
Concerns for the Oil and Gas Industry
If regulations continue to grow, the oil and gas industry could be held back. The oil and gas industry currently rallying against artificially low prices, and the economy relies upon low energy costs for stability. Both economic and scientific data show that it would be best for both the economy and the environment to facilitate rather than restrict oil and gas production, especially the hydraulic fracturing methods that have made it easier for oil and gas to be produced.
Though the EPA may be hoping to protect the environment, the rules and regulations that it has proposed does not take into account the economic and environmental damage that slowing the oil and gas industry could cause. More expensive natural gas will actually hasten global warming as third-world countries will turn back to coal. Further, more expensive oil will have a significant negative impact on the domestic economy.
Tiger General LLC has been delivering rock solid support and equipment within the oil and gas industry since 1925, and has been able to achieve impeccable safety and reliability standards without an excess of regulations. As these regulations become more strict, companies will need to rely upon new cost saving measures. Tiger General, LLC has a wide array of affordable trucks, rigs, and tractors for sale. Contact Tiger General, LLC today to find out more about affordable oil and gas equipment.