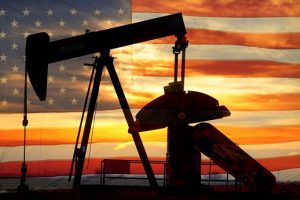 For nearly 70 years, Clement has been building some of the best steel and aluminum dump trailers out there. With unique construction, the trailers are strong enough for any jobsite, yet light enough to save time and money. Learn more about various models of Clement trailers and why they have been industry leaders for such a long time.
Slope Nose End Dump Trailers
There's no dead weight on this trailer. With an aluminum body, this Clement trailer is all payload. It's up to 2,000 lbs. lighter than similar steel trailers, yet can easily math their capacity. These trailers are built on a solid, 42"x 23" I-beam frame. With a 25,000 lbs. rated axle, you'll get added braking capacity with maximum lift.
The Slope Nose End Dump Trailer is ideal for job sites in colder climates. This is partially due to the trailer's exhaust that's circulated beneath the trailer's floor. That, in turn, helps to keep trailer surfaces from freezing faster, and keeps your loads from sticking.   
Jobstar Bottom Dump Trailers
Built with the latest computer technology, Clement's Jobstar bottom dump trailers are extremely strong and relatively lightweight. Evidence of this strength can be found in its 3/16" HT50 high-tensile steel side sheets. These assure extended life expectancy when compared to other trailers. Supporting these heavy-duty side sheets are two massive tub bottom rails.
As with all Clement trailers, our foundation is strong and stable. Other features include the Jobstar clamshell gate with a massive, externally mounted 8-inch diameter cylinder. The hopper is the muscle the muscle of the Jobstar and is nearly double the size of competitive units. Finally, the heavy-duty timing gear never needs replacing, adjusting or maintenance.
Sidestar Side Dump Trailers
The 39' Clement Sidestar trailer is rugged, efficient and can discharge its load on either side of the trailer. It features all of the innovation and quality construction that made Clement America's leader in aluminum dump trailers. With a lightweight frame and super high capacity, this trailer definitely pulls its weight on any job site.
Sidestar's unique body latch system offers a hook-type design that's boxed and padded with a unique gathering feature. Its extra large diameter means low bearing stress and less wair.
Find Your Clement Trailer at Tiger General
Learn more our entire inventory and fill out the Tiger General Truck Inquiry Form today to get started on bringing your next piece of equipment to where it's needed most.