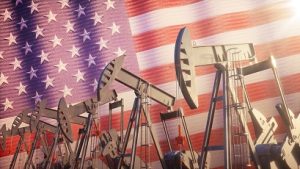 When you need a lot of power in a little space, pup trailers are the way to go. When you need quality at a good price, there's no beating Clement. With a variety of models to choose from, Tiger General can help you find the perfect equipment for your jobsite. Keep reading to learn more about Clement pup trailers
Two Axle Steel End Dump Pup Trailer
Making fewer trips means saving more money. That's exactly the equation used to create this little beauty. The Two Axle Steel End Dump trailer is built with the bathtub design and comes with a wide array of features you won't find elsewhere. When paired with a dump truck, you can essentially haul two loads at once. That means you can meet your state's maximum gross weight with a considerably larger payload.
Other features include the ability to dump your load without ever unhitching the pup trailer. With Clement's dump and pup combo, you can dump right from the cab using a system of air-operated controls. You can also use the pup like you would any normal dump truck all while knowing uncoupling and recoupling is minimal.
Four Axle Steel End Dump Pup Trailer
The PupStar is the bigger brother of the two axle version. If you deal with constant heavy loads across rough terrain, this is the pup trailer for you. The air-ride/air-lift suspension comes with 13,000 lb rated axle, which mean braking capacity is never an issue. The axle is designed to provide maximum lift when not in use and can be controlled right from your cab.
Clement's three-cord drawbar pivots over bumps and holes, keep your payload in place. This patented technology can't be found on other pup trailers and relies on "spring flex" technology to help you move easily over rough terrain without worrying about the frame bending or breaking.  
Four Axle Aluminum Pup Trailer
This trailer is light. Thanks to Clement's exclusive uni-beam aluminum body, you'll get the best strength to weight ratio possible. The uni-beam's strength comes from locking the side sheets into the beam itself to form an even stronger trailer.
Just like the steel version, the aluminum pup trailer comes with Clement's patented three-cord tubular drawbar design to make sure your load stays in place over the hardest terrain.
Learn More About Pup Trailers and Other Equipment at Tiger General
Fill out the Tiger General Truck Inquiry Form today to get started on bringing your next piece of equipment to where it's needed most.