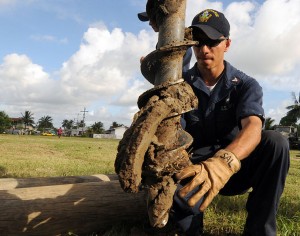 As the United States oil industry has continued to boom, there has been a growing need for oil field workers. Recent polls show that several oil field companies are hunting for prime workers. Are you looking for a job as an oilman? Do you want to know the average salaries across a multitude of oil field positions? If yes, read on for our guide to the Average Oil Field Worker Salaries.
Accountant: The oil industry requires a lot of paperwork, which is where hiring a good accountant comes in handy. Tax accountants are in particularly high-demand with an average annual salary of $68,000.
Derrick Hand: Your job will be to monitor the drilling fluid, maintain the pumps, guide the drill pipe, remove jams, and perform various lifting, pulling, and pushing pump-related activities. The average salary, according to Indeed.com, is $69,000 annually.
Driller: The driller is typically the head of an individual crew. As such, he is responsible for controlling a rig's machinery and overall operations during the drilling process. The average annual salary is $100,000.
Floorhand: This is a physically demanding position. The floorhand must be able to lift upwards of 150lbs, stand for 12-hours, as well as operating the tongs, iron roughneck, tugger, and catwalks. According to the Drilling Oil and Natural Gas Wells salary survey, the average salary is $54,000 annually.
Geologist: Oil drilling is founded in geology. Find the best geologist and they will help you find the best rocks. After 10 – 14 years of experience, geologists can expect to make upwards of $153,000 per year.
Motorman (Motorhand): If you are interested in becoming a motorman, then you will need to be well-versed as a mechanic. A motorman is responsible for the maintenance of engines, water pumps and lines, steam lines, boilers, and a wide-assortment of various machines. The average annual salary is $60,399
MWD Field Engineer: As a field engineer, you will be taking readings during the drilling process. Your job is to ensure that the drilling is completed properly and in the most effective manner. The average annual salary ranges between $63,000 – $80,000.
Roughneck: As a roughneck you will be a member of the drilling crew. Job responsibilities include long and physically demanding hours, cleaning the rig, maintaining drilling equipment, and helping with transports. The average salary is $34,680, however, roughnecks can make up to $51,550 per year.
Roustabout (Leasehand): Job responsibilities include painting and cleaning, so that roughnecks can take care of other work. The average annual salary is $43,251.
Toolpusher: This is the highest position available at the actual drilling location. The toolpusher is responsible for every single crew member; as such, he stays at the drilling location for a few days or weeks at a time. The average annual salary is $80,241.
Truck Driver: From moving rigs and equipment to hauling oil and water away, truck driving positions are (almost) always available. The average annual salary is $45,000; however, during a boom season, truck drivers can make up to $2,500/week.
Welder: A welder's main responsibility is to repair and maintain rigs. The average salary varies depending on demand and level of experience. Typically a welder position pays $18-$28/hour or as high as $14,000/month during boom season.
While average salaries can fluctuate from year to year, and during boom seasons, the oil industry is certainly doing its part to boost United States economy. It is safe to say that for the right worker, oil rigs offer a number of employment opportunities that are both rewarding and monetarily beneficial.