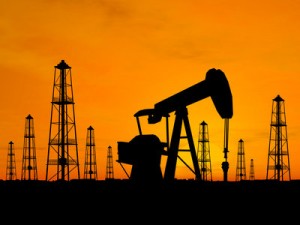 Those within the oil industry have been eagerly awaiting a turnaround in per barrel prices for some time. In recent years, prices have plummeted from over $100 a barrel to less than $40, which has tightened the purse strings for many invested within domestic oil. But analysts have consistently believed that 2016 would be the turnaround point for the oil industry, for two major reasons: a growth of demand and a reduction in the non-OPEC supply of oil. Both of these factors have some analysts believing that crude oil prices could double in 2016.
Oil May Increase to $85 by Christmas
Analyst Mike Rothman believes that crude oil could reach $85 by Christmas. This would be an astonishing increase given the low per barrel prices the previous Christmas, but Rothman isn't the only one who believes that the world is about to experience a large oil price increase. It's been shown that oil demand has been skyrocketing, especially in countries such as India and China that don't yet have facilities to produce large amounts of oil. This increase in oil demand is also supported by an increase in demand for natural gas, and both products could contribute to a resurgence in the domestic oil and natural gas industry.
In addition to the demand for oil worldwide, oil prices will likely increase due to a draining of non-OPEC oil supply. By lowering oil prices, OPEC has driven many non-OPEC oil distributors out of the market. OPEC itself has been in talks to start pulling back the quantity of oil they are placing on the market, with only Saudi Arabia declining. Even with the reintroduction of Iran into the global market, it's likely that the demand for both oil and natural gas will continue to outpace supply.
Oil and Gas Remains Profitable Domestically
Even without an increase to $85 per barrel, domestic oil and gas companies are already producing enough oil and gas to begin exporting. Organizations within the United States have developed unconventional drilling methods and advanced technology designed to reduce the costs of producing oil and gas, thereby increasing their profit margins without having to increase the price of their oil and gas. The current industry does not need oil and gas prices to fall, as it is focused on reducing the actual costs associated with energy production. Thus, the oil and gas industry will remain strong and profitable regardless of whether crude oil prices are seen to double by the end of the year. Each cost increase is only an additional benefit and an opportunity for expansion.
Whether or not crude oil is able to increase by 200% in 2016, it is certain to bounce back eventually. Once the prices do begin to rise again, domestic oil production companies will be able to significantly ramp up production and also substantially increase their profit margins. The companies that are able to weather the current downturn will be uniquely poised to take over the domestic industries and make considerable profit. Tiger General LLC offers affordable, reliable rental services for those within the oilfield, oil, and natural gas industries. Contact Tiger General LLC today to learn more about their oilfield equipment and technology.