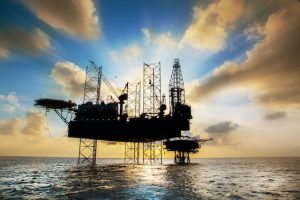 Though offshore oil is often discussed in negative terms, there are actually many reasons to believe that it has an overall (if not overwhelmingly) positive impact on the country. Offshore drilling is a way to boost the country economically, obtain better global positioning, and even help the environment… and all of this relies upon future investments in domestic oil production.
Offshore Oil Rigs and Drilling Create Jobs and Boost the Economy
It goes without saying that oil rigs create jobs and boost the economy. When the oil market is doing well, the entire country begins to benefit. Shipping, transportation, and other travel are incredibly important industries to a country as spread out as the United States. Better oil and gas prices on the market (and a better performance within the industry) reduces the cost of goods and services throughout the country, bolstering small businesses and making it easier for the average consumer to save money. Oil rigs and offshore drilling are some of the most cost-effective and direct methods of recovering crude oil, which in turn has a positive impact for all involved.
Offshore Drilling Radically Increases Oil Production
It isn't just a matter of producing cheap oil; it's a matter of producing large volumes oil. Historically oil production has been controlled by many other countries, which has given them strength and sometimes even a monopoly in the global market. The more oil is produced, the more the United States can limit its involvement with foreign powers and concentrate on entirely meeting its own energy needs. It is offshore drilling and shale oil that will provide that quantity of oil. Any additional oil production can be used to trade internationally, thereby making the United States more powerful on the global stage. Energy self reliance is incredibly important for all countries, as it gives a country more negotiating power politically and reduces potential risk.
Offshore Oil Rigs Create a Unique Habitat and Environment in the Ocean
Many environmental groups claim that offshore oil rigs and drilling has an adverse impact on the environment. As a whole, however, this is far from true. While oil spills and other disasters can cause harm to the environment, these issues are actually incredibly rare and can be equated to a disaster in any industry. When these rare disasters are not occurring, the oil rigs that are used throughout th process actually create a new and unique environment in the ocean for ocean species to inhabit. Fish, birds, and other sea creatures often flock to the area and can establish themselves as though the rigs were themselves a reef. With much of the world's reef systems now dying, this is incredibly important.
Tiger General, LLC has been supporting the domestic American oil field industry for decades, by providing rock solid and affordable oil field equipment. From new equipment to reconditioned equipment, Tiger General, LLC has everything that an oil field business needs to grow and succeed. Contact Tiger General today for a quote.