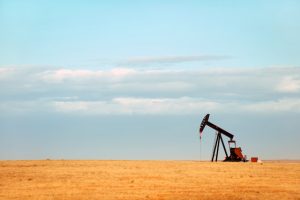 At Tiger General, we have been serving our friends in the oil and gas industry for many years. We've certainly learned a lot over these years. We've heard a lot of stories, and  a lot of myths about the oil industry. In all reality, we recognize the oil and gas industry is an incredibly valuable asset to the United States that we shouldn't take lightly.
'America is Addicted to Oil'
Addicted? Yes, that's a strong word. America may be addicted to their cell phone, or to checking their work email after hours, but are we really addicted to oil? I don't think so. The word addiction, as pointed out in this article, has a bit of a negative connotation. We use addiction for all sorts of things. Most of the time, though, the things we say we're addicted to aren't all that positive.
Oil and Gas is crucial to America's success throughout the world. It's beneficial. It provides energy, heats our homes, fuels our cars,and the list goes on. If it is an addiction, it's an addiction many others throughout the world wouldn't mind having.
We Won't Need Oil and Gas in the Near Future
People love the word "green". Whether it be our coffee cups, a Tesla car, or solar-paneled windows, there are numerous alternatives to oil and gas these days. However, oil and gas is still very much alive and well in our nation. Even some hybrid cars have a spot for gas.
Will oil and gas be replaced completely? Maybe someday. But, not anytime soon. The technology is increasing, but it's just not there yet.
The Oil and Gas Conflicts Cause Global Havoc More Than Anything Else
There are plenty of things that cause global conflict. Anytime countries are importing or exporting goods, conflict can arise. It's a consequence of international business. Clearly, it's unfair to single out oil and gas as the only industry that can wreak  international havoc. Organizations like OPEC exist to try and keep the playing field fair – and after all these years, oil is still booming all over the world.
In the Oil and Gas Industry? Give Us a Call!
At Tiger General LLC, we've been supplying oilfields with top quality trucks since 1925. Not only do we provide the best available quality of both new and used winch trucks and other equipment, we also provide stellar after-sale support for all of our customers. Please feel free to contact us at your convenience for more information on getting the winch truck that best suits your individual needs and preferences.