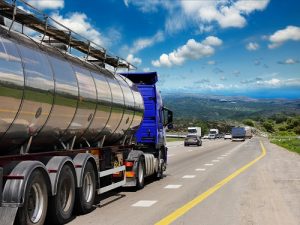 So, you're looking to purchase an oil field truck. Whether this is your first time buying equipment, or you're an old pro, it's important to buy the best vehicle for your money. Your business depends on having a reliable piece of equipment that won't leave you stranded in the field and losing money while your business grinds to a halt.  This is why it's so important to have the right tools, so that you can keep making money.
New or Used?
I'm not going to lie to you — I'm in the business of selling new equipment here — so I'm going to tell you that buying new is the best option.  But, in all honesty, you can pick up some sweetheart deals on used equipment, if you know what to look for. I offered a guide on 6 Tips for Purchasing Used Oilfield Trucks, you might want to look at.  But be aware that new is always better, because there aren't any hidden problems that might surface later.  I do sell used trucks, and my company is the best with rock-solid after- sales support. But if you're looking for the best, and choose a new truck.
Go Heavy Duty
No matter how light of a task you think your oilfield truck is going to have, buying extra heavy duty isn't overkill. Jobs change all the time, and the rig you use today in a less stressful environment is going to see it maxed out in the future.  Sure, doing it on the cheap saves you money right now, but how will you feel when your swab rig breaks in the middle of a tough job? Or when your winch bed truck can't haul? You'll forget about the amount of money you spent when you have the right tool for the job that works well year after year.  On the other hand, when that "great deal" breaks in the field, you'll be wishing you bought something better.
Buy the Right Tool for the Job
It goes without saying that you shouldn't be trying to make a silk purse out of a sow's ear.  Don't try to jury-rig a piece of equipment. And for that matter, don't buy a jury-rigged piece of equipment to do a job another truck does. Buy and use the right tool for the job and you won't be disappointed.
Ready to take the next step? Give us a call!
At Tiger General LLC, we've been supplying oilfields with top-quality trucks since 1925. Not only do we provide the best available quality of both new and used winch trucks and other equipment, we also provide stellar after-sale support for all of our customers. Please feel free to contact us at your convenience for more information on getting the winch truck that best suits your individual needs and preferences.