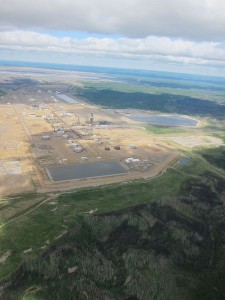 The U.S. uses about two-third's of the global oil production. While it does handle a large share of providing the world's oil, a concern for the U.S. is that the primary location for global oil production is in the Middle East, which has a history of political conflict. Tying the security of the U.S. energy supply to a volatile political region is a burden on the country's economy.
Fortunately for us, other oil fields in the Western Hemisphere shoulder a large segment of global oil production.
1. The Chicontepec Basin
The Chicontepec Basin in Mexico was discovered about 80 years ago in central east Mexico and produces of about 74,800 barrels per day (bpd), according to Reuters, which is approximately 40 percent of the country's oil supply. Mexico ranks in global oil production, but the total amount has been dwindling since 2004.
2. The Santos and Campos Basins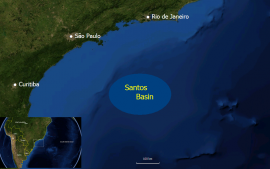 The Santos and Campos Basins in Brazil is located offshore from the southeast coastline. Brazil is considered to be No. 8 eight in world's largest energy consumers, and its production is ranked at 10th. Brazil produces about 2.7 million fuel barrels each day, and three-quarters is crude oil. Brazil has plans to expand oil production according to a launched energy plan in 2013. The majority of the oil production in Brazil is completed offshore in deepwater. The U.S. uses approximately 187,000 barrels of crude oil each day imported from Brazil.
3. The Alberta Oil Sands
The Alberta Oil Sands in Canada is an area of 540,000 square miles that contains about 173 billion barrels of oil, of which 169 billion barrels remain. It was discovered only recently in 1980. More than 20 projects are in place in Alberta extracting oil from the site. It is one of North America's finest oil resources.
4. The Piceance & Uinta Basins
The Piceance & Uinta Basins in the U.S. is located in western Colorado and eastern Utah and covers approximately 16,000 square miles. It was discovered in 1912 and contains an estimated remaining 2.9 trillion oil barrels. The oil is kerogen, which is a precursor that requires conversion to marketable oil fuel, misleading the statistics.  The area is less developed compared with other oil sites which may change if technology is developed to produce the oil in a more cost effective manner.
5. The Bakken Region
The Bakken Shale in North Dakota produces approximately 80 million barrels per day and is the U.S.'s fourth-biggest oil producer. The oil production in the region rather than dwindling continues to grow according to experts.